In the development of human communications, there have been three main phases. The spoken word and followed by the written word and today, enabled by technology, our interconnectedness and ability to communicate has made a quantum leap.
We don't see things as they are; we see them as we are.
In 2011, for the 40th anniversary of the UAE, Puma's new line of SpeedCat shoes caused an outcry among Emiratis who were unhappy at seeing their flag represented on footwear. Puma was obliged to retract the offensive articles and issue a formal apology, costing them both financially and in terms of brand image.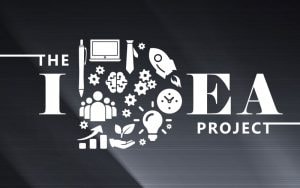 When I teach this as a case study to intercultural marketing classes, I show the students a photograph of the Puma shoes and ask them for their reactions. It is always interesting to note that the Asian students have no need to think about why a shoe is an inappropriate support for a flag. Most Western European and American students, however, do not understand this until it is explicitly explained to them.
The question begs to be asked, "How is it that nobody involved in the process from design to sales in this multinational company was able to detect this huge faux pas that was in the making?" Was the cause cultural unawareness of the entire team involved? Hard to believe.
Gap In Communication
What biases were at play? Was a rigid hierarchy part of the explanation? Was feedback unable to travel upwards to the decision makers? Where did the communication gap happen?
In the development of human communications, there have been three main phases. The spoken word and followed by the written word and today, enabled by technology, our interconnectedness and ability to communicate has made a quantum leap.
Technology and cultural development are the two ways that we can go beyond our limitations. Pushing the limits and radical openness is what is needed for real innovation to happen. We need to be able to redirect our minds outside the comfort zones that are the intrinsic creators of our many unconscious biases.
Due to its very nature, unconscious bias is not easy to explain. Understanding the unconscious bias is to become aware that there are things that we already know, but we know them so well that we become unaware of it. It is, however, essential that we think about why we do what we do. We need to ask ourselves the question, 'Do we really make any decisions for ourselves?'
In order to understand these biases, we have to know where they come from and how they happen. Our many layered cultures and subcultures, from family, gender, to educational, regional, country and later in life corporate culture help us to define norms of expected and accepted behaviours.
These behaviors that are structuring and necessary to the order of society, get 'coded' into our ways of being and doing, in such an intricate manner that most often we do not think of them in a conscious way. They nevertheless inform the majority of our actions and reactions to a point where we cannot see past them to other, more innovative ways of doing things and this, even when our very survival depends on it.
Familiarity With The Unknown
From the intimate decisions like being able to accept relationships that are outside the social norm, whether that be caste or sexuality or the macro agendas for all of humanity such as global warming and the climate change denial, it is our propensity to be stay with the familiar that keeps us stuck and failing.
Getting rid of biases, however, is not easy. The antidote is not only becoming conscious of these biases but pushing through them and consciously achieving familiarity with the unknown. Moving towards instead of away. Our reptilian brains are programmed to interfere and resist the process because, in evolutionary terms, the unknown represented potentially mortal danger.
In business terms, moving out of the silos into culturally richer environments leads to fewer mistakes of all kinds and exponentially greater innovation. There are also very real costs to business and society of not wanting to or being able to do so.
Accepting our erroneous brains and working around the resistance is essential for human interactions to go from merely acceptable collaboration to true cooperation. Smart companies and the people that run them know this.
The most talked about innovation today is one that will once again cause a quantum leap in the way we interact with the world. This ultra-sophisticated learning mechanism has already started to learn and internalize human biases through its interactions with us. How can we prevent it from inheriting our limiting beliefs and reactions and are we willing to take a hard look at the necessity of doing so?
Nandita Sood Perret is a communications consultant and leadership coach at CTD Cultural Insights, where she helps people and companies break through old patterns, to develop new perspectives and innovative solutions for collaboration and growth.
The Idea Project is a column that explores ways to help people and companies see around the corners and find success through interesting ideas, thoughts and innovative perspective taking.
First Published: Apr 24, 2019 1:00 PM IST