Vikram Narula always had an incipient interest in watches. His father had a respectable collection, and the former senior corporate executive, who has had long stints in telecom and information technology and who is now on a sabbatical, would often purchase classic Indian watch brands. But no one, including Narula, thought, that he would one day go on to design watches himself. Today, Narula, 49, is the engine that drives his two-year-old company, Ajwain.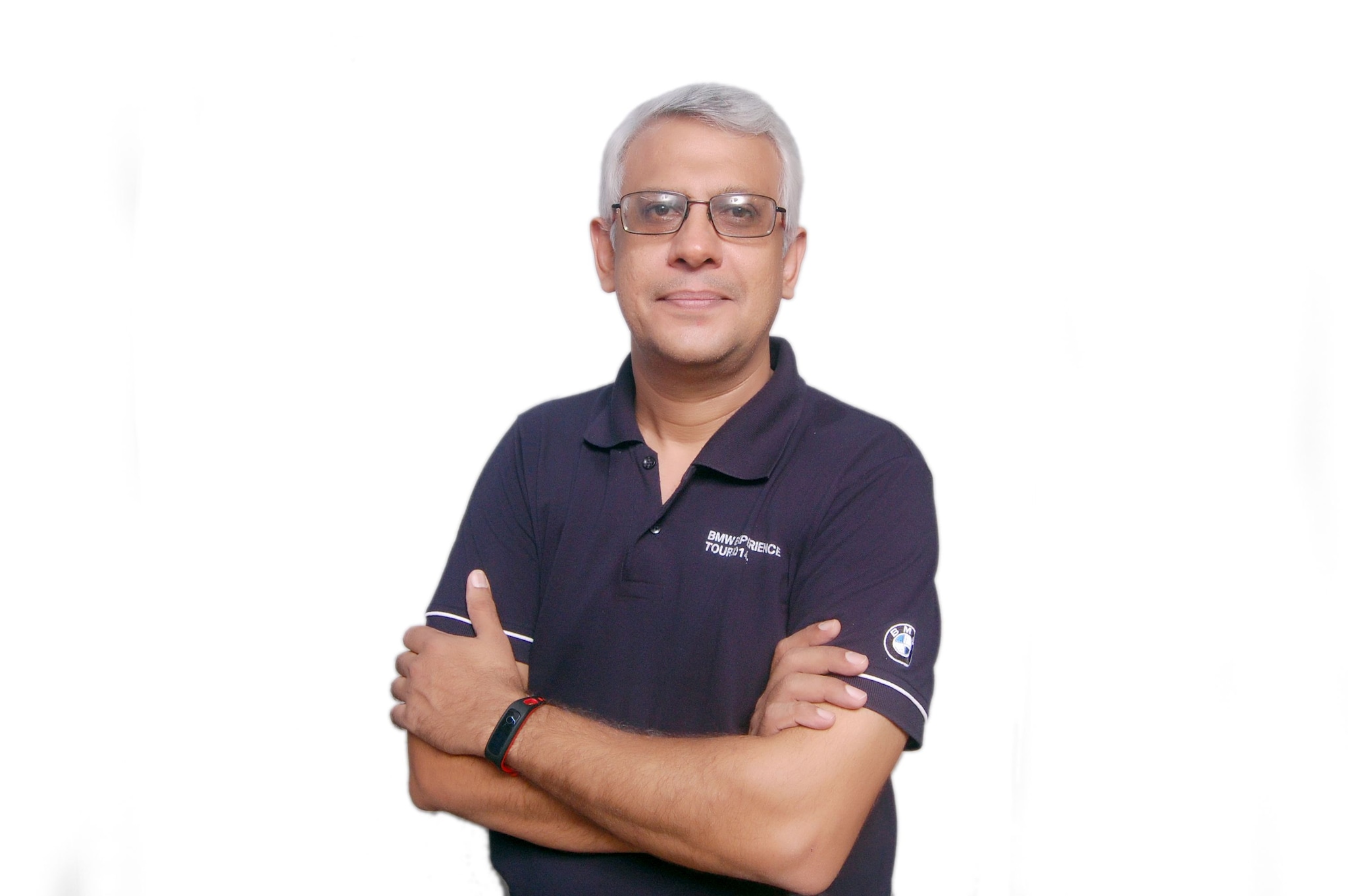 Vikram Narula.
His most recent creation, released last month, is called Kakori 8 Down. The watch is a tribute to the armed train robbery conducted by the Hindustan Republican Association near the eponymous town in Uttar Pradesh on August 9, 1925 during the Independence movement.
The Kakori 8 Down, which starts at Rs 10,950, is an elegant watch, and it tips its hat several times to the daring robbery. The nine-hour marker, says Narula, signifies the date of the robbery, and "25" on the minute register stands for the year.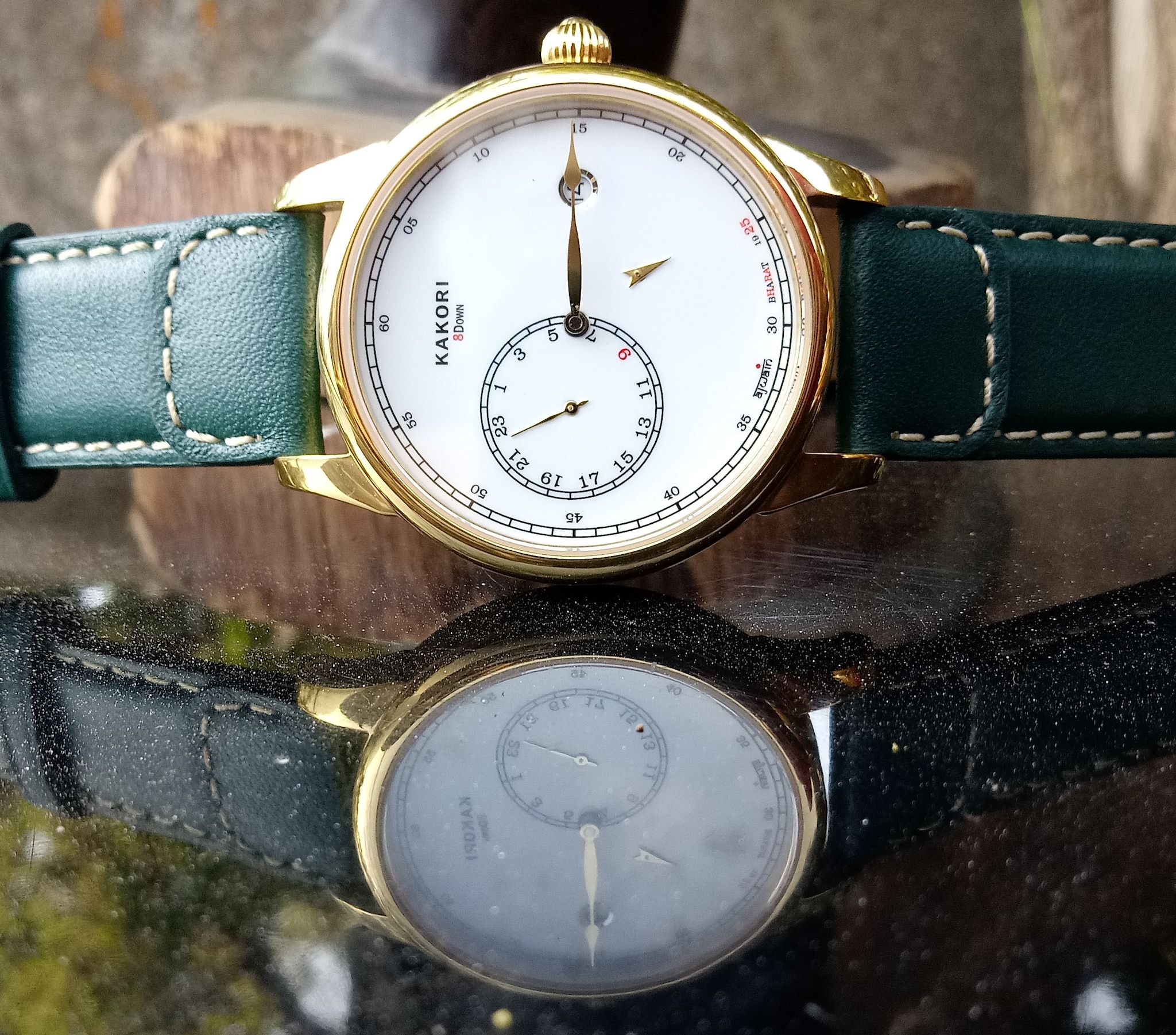 "The second hand rotates 360 degrees and is inspired by the sheer reach of the Indian Railways," says Narula. "The dial is made of enamel, which is what was used in those days."
Narula makes affordable, mechanical watches, just like the ones he collects. He has a particular fascination for HMT and a couple of years ago, while riding from Mumbai to Dehradun, he says he bought about 400 mechanical watches from various Indian brands. "I mostly picked them up — Pilots, Janatas, Kohinoors and several others — from small towns en route. Some of them had old stock lying around. When HMT was winding down its operations (in 2016), I travelled to Bangalore and brought several from there as well."
Narula says that it was a rude, abrupt ejection from a watch collectors' community that made him decide to graduate towards becoming a watch maker. "I had sold some of my watches because I had too many, and they didn't approve of that. So, I thought why not make my own watches and become a proper seller?"
The journey from collector to watchmaker was an exacting one, and he had to confront his own naivety several times. The world of lathe and CNC machines and tolerances was an alien one. "To compound matters, it was tough to find suppliers who would cater to my extremely limited production runs."
Among the first watches he made was Half Mast, in honour of his Royal Enfield Bullet riding group, and the San. Half Mast featured a Russian Poljot movement ("I found a supplier who had them lying around!"), while the latter was an attempt to cash in on the nostalgia — "and the demand and supply gap" — for HMT Skeleton watches. (HMT made a range of Skeleton watches, most of them in the 1990s. Their last Skeleton launch was an automatic, in 2013.)
The Mumbai-based Narula's sternest test, though, came when he decided to make the Sholavaram, a homage to the race track near Chennai that pulsated with glorious exhaust notes from the 1960s to the '80s. "But this one was a mechanical chronograph, and that meant it was way more complicated than any of the other watches I'd designed." Narula says he spent hours preparing Excel sheets. "There were more parts to consider, and it was tough."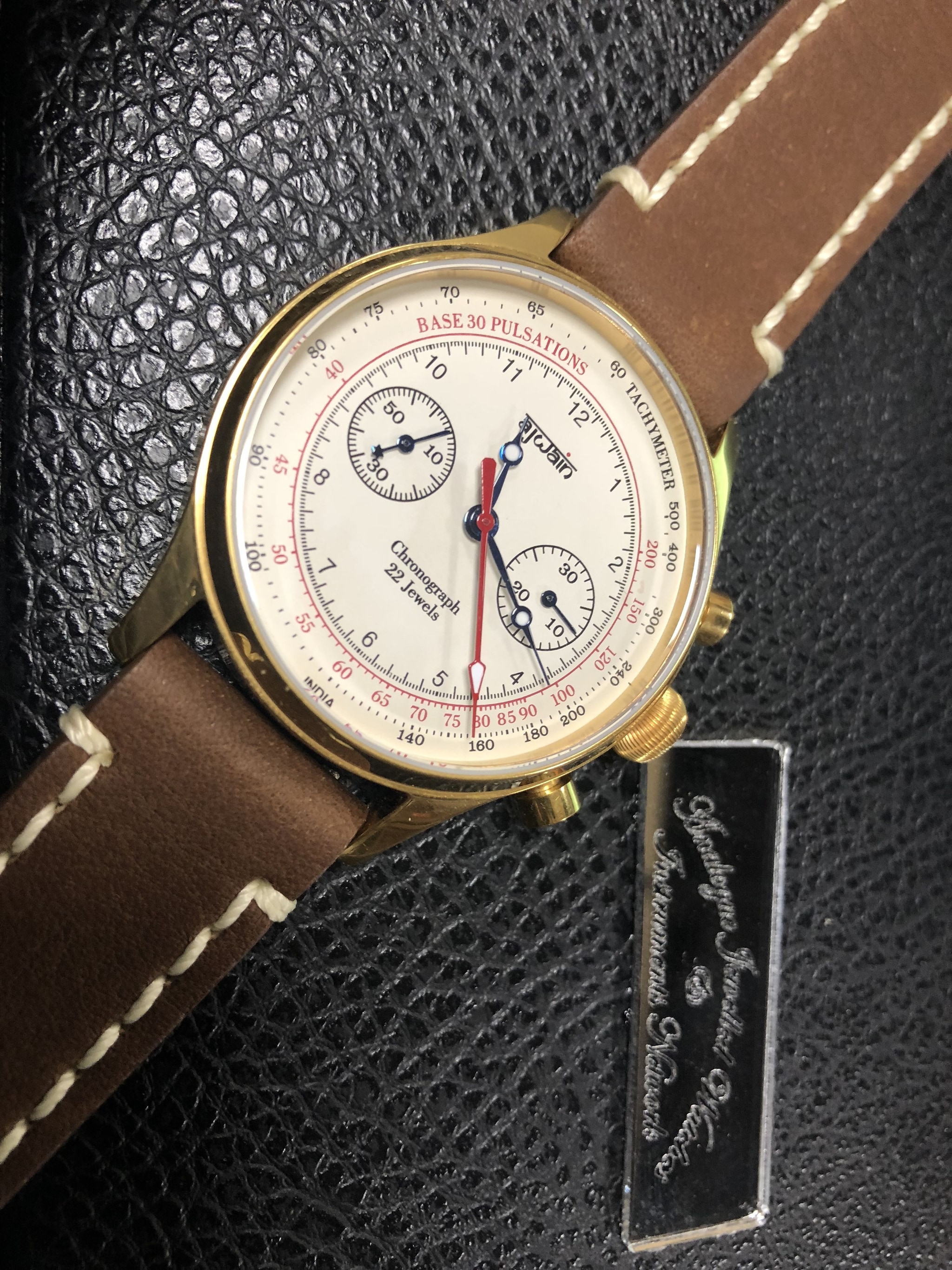 Sholavaram.
The 40mm Sholavaram is powered by a hand-wound Seagull movement, and was also available with NATO straps. In the last three-odd years, Narula says he has made over 250 watches, which are retailed via his website ajwa.in and sold all of them, including to watch enthusiasts abroad.
His next project is an ambitious one — a pilot's watch. It will be a combination of analogue and digital, and will have an LED display. "It will take you straight back to the 1980s," says Narula.
The writer works on content strategy at Haymarket SAC.
Read Murali K. Menon's columns here.