CNBC-TV18
has compiled a list of the top 20 stocks to watch out for in 2023. It's a carefully curated list of companies that warrant a closer look in 2023 which consists of Maruti Suzuki, Apollo Hospitals,
Reliance Industries Ltd
(RIL), Oil and Natural Gas Corporation (ONGC), Bharti Airtel, LTIMindtree, PVR, Zee Entertainment, Orient Cement, Sagar Cement, Colgate, Container Corporation (CONCOR), HDFC Life, NTPC, Larsen and Toubro (L&T),
Bajaj Finance Ltd
, IDBI Bank, HDFC Bank, IDFC First Bank and Paytm. These are the companies which
CNBC-TV18's
research team has on its radar.
CNBC-TV18
puts out the names in detail one by one and will explain what could change and what the impact could be.
Today on the radar is a big player from the infrastructure space - ONGC
.
Factors affecting earnings
Three things define the earnings for this company, crude prices, gas prices and production levels. The outlook on brent prices is at $90/bbl for 2023 and China reopening is expected to increase demand and pushing prices higher.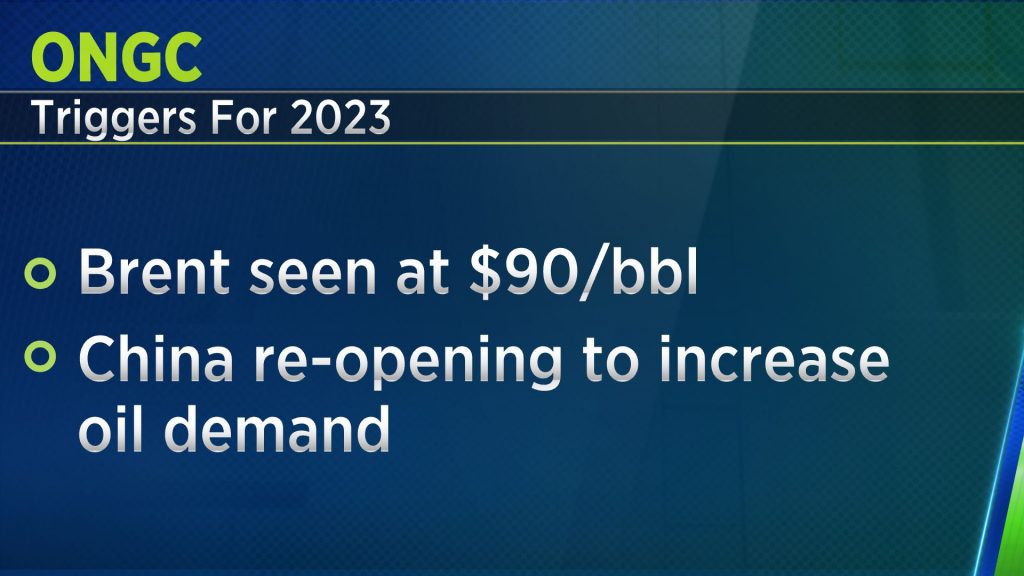 Kirit Parekh committee's recommendations on gas pricing are positive for ONGC, the Mozambique project may see progress in 2023 and sakhalin-1 output is expected to normalize.
Triggers for 2023
First is oil realisations, crude prices are expected to be higher and net realisations for ONGC may stay above $75/bbl, despite windfall taxes. The question really remains is whether the government ensures realisations at current levels? So far the windfall tax levy indicates that it is possible.
The stock price implies a $45-50/bbl realisations which is way below current realisations. At $75/bbl, average realisations are higher than that between FY15-FY22.
Now gas prices, one of the highest levels since APM gas pricing has been introduced. There was a fear that this has been very volatile. Now Kirit Parekh Committee put out some recommendations for gas pricing which included valuing domestic APM gas prices to 10 percent of brent prices, putting a floor to domestic gas prices at $4/mmbtu and proposed 20 percent premium over prevailing gas prices to incentivize production from age-old nominated fields. This, if approved, will be very positive for ONGC as the company's cost of gas production is $3.5/bbl.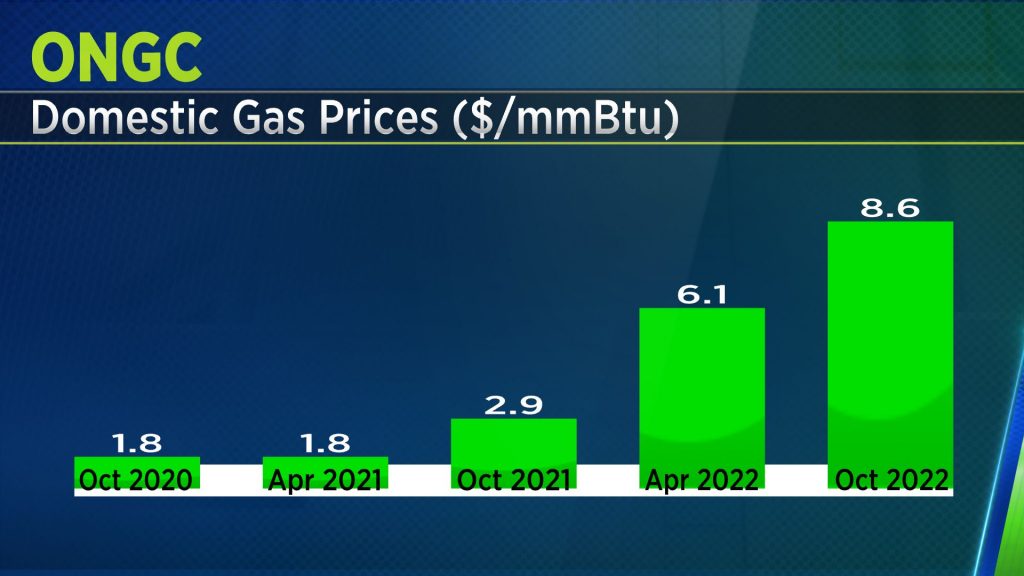 The production levels - the mozambique project which was delayed where ONGC has 16 percent stake may see further progress in CY2023. Sakhalin-1 field, where Exxon declared force majeure due to Russian war and where returns come via equity oil for ONGC for its 20 percent stake is expected to see normalized production by March 2023.
The other thing that works for ONGC is the dividend payout policy, dividend payout has been between 30-60 percent in last few years and that definitely is positive for investors.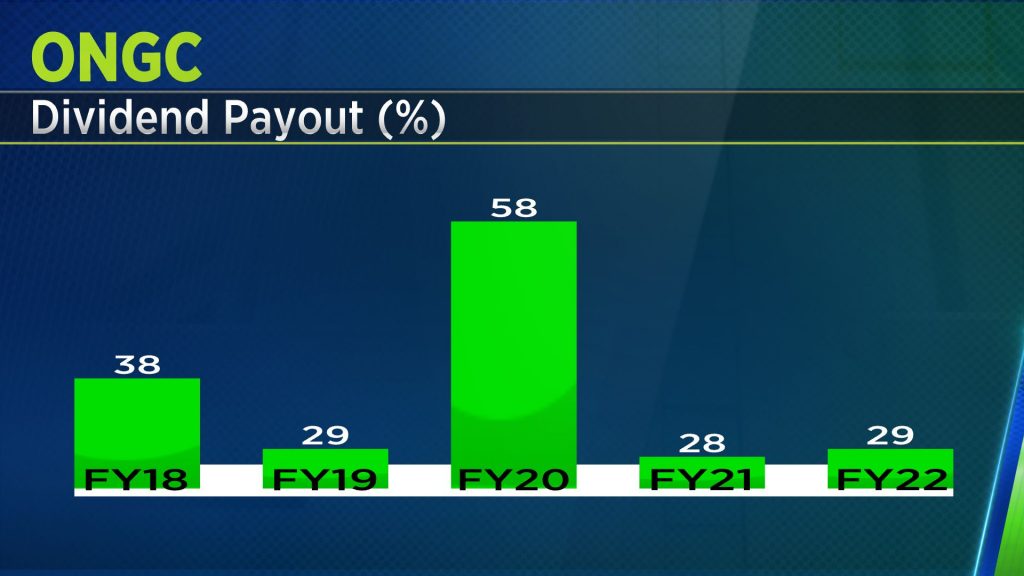 What are the possible risks?
Production levels, oil production from domestic fields is down to 19.5mt in FY22 from 26.5mt in FY2005, and gas production from domestic fields is down to 20.6bcm from 24.7bcm in FY19. ICICI Sec remains conservative on production growth estimates.
Other risks include a delay in the start of production from KG-D6 basin, decline in oil prices, higher windfall taxes and no action on the Kirit Parekh Committee's recommendations.
The stock has valuation support, and trades at 2.7x FY24E EPS and 0.5x price-to-book value.
Brokerage recommendations – the likes of CLSA, Goldman Sachs, and HSBC have 'buy' rating, and one like Kotak Sec, Citi has a 'sell' rating.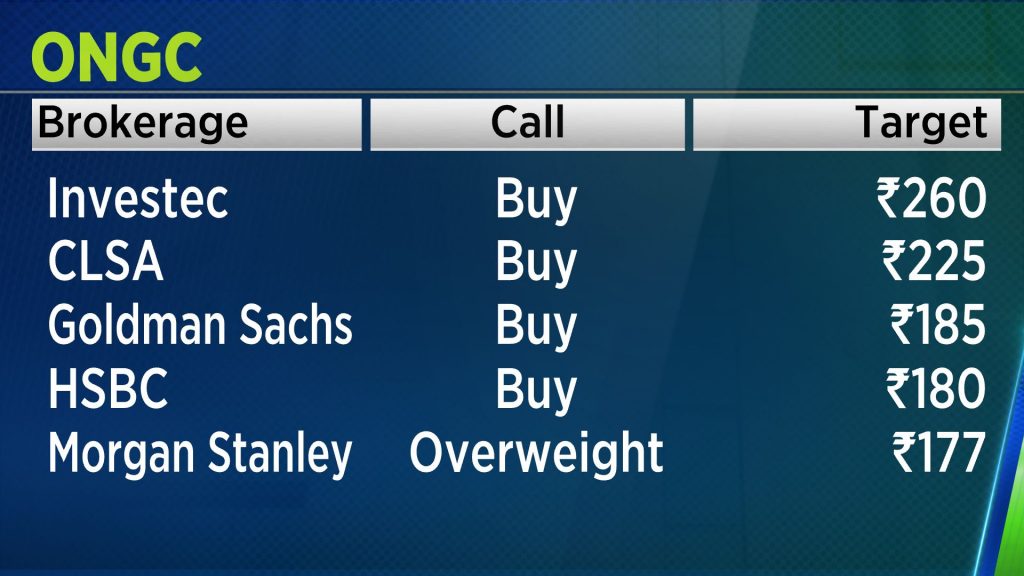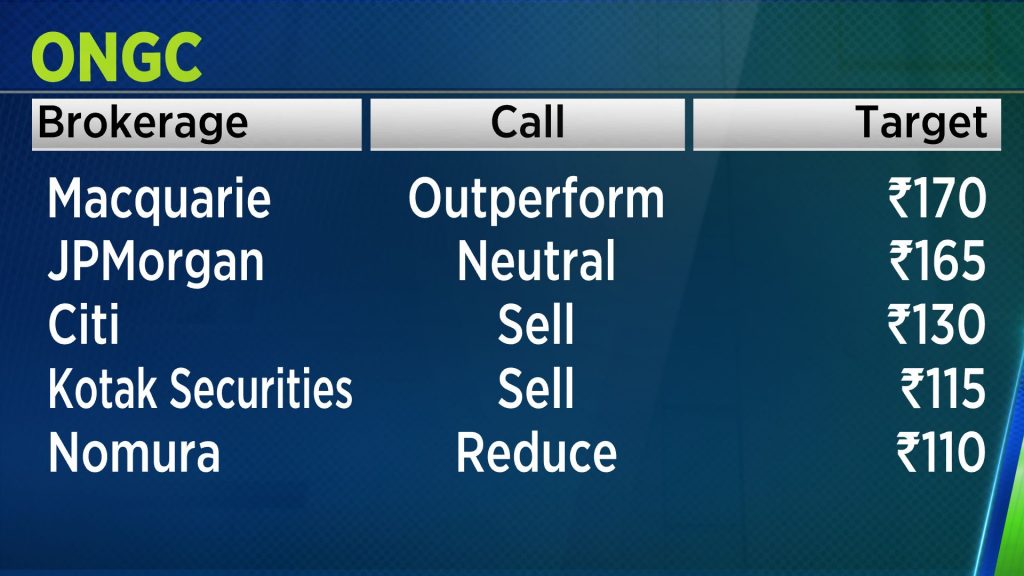 Disclaimer: This is not a recommendation list. The CNBC-TV18 editorial team does not advise on trading/investing in the stock market. Any investor/viewer is advised to carry out necessary diligence on their own or through a certified registered financial adviser for investment decisions.