LTIMindtree, the merged entity of Larsen and Toubro Infotech (LTI) and Mindtree, on Friday, January 20, reported a 15.8 percent quarter-on-quarter (QoQ) decline in net profit at Rs 1,001 crore for the third quarter ended December 31, 2022. Shares of LTIMindtree are trading at Rs 4361 per share, up two percent intraday.
The stock, after the low of May 26, 2022, has been on an upward-sloping trend line. Since the last seven to eight trading sessions, the shares have been bouncing around the intraday level and the price action has been consolidatory.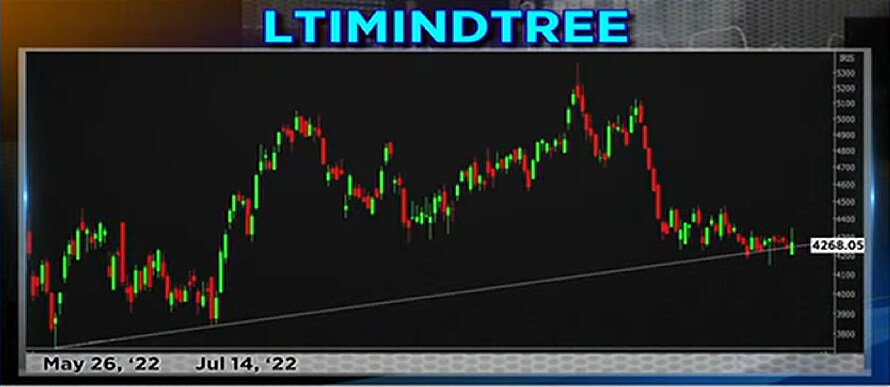 Debashis Chatterjee, MD and CEO of LTIMindtree spoke about the decline in margins, impact of furloughs and the lesser working days on the company's performance.
In a recent interview on CNBC-TV18, Chatterjee stated that the company saw a margin impact of 130 bps due to furloughs and fewer working days, as well as a 100 bps margin impact due to integration costs. However, he expects a 200-250 bps improvement in the margin in quarter four and for the operating margin to get back to pre-merger levels.
"We had an impact of 130 bps because of furloughs and a lesser number of working days and we anticipate that bulk of that will be nullified as we move into quarter four. Apart from that, there was a 100 bps impact due to the integration cost that we have to take and the bulk of the integration cost we have already taken in quarter three, there will be a little spillover in quarter four as well," he said.
Meanwhile,
brokerage firm Macquire has said
that LTIMindtree, the combined entity formed after the merger of L&T Infotech and Mindtree, provides a perfect synergy and rounds off individual weaknesses.
The firm adds that as a combined entity, its top client concentration has reduced and the company has sufficient scale across major industry verticals to compete with larger peers.
"It (the stock) has fallen from the level of Rs 5000 plus to Rs 4200 and now it's taking the support of the trend line but not giving a good bounceback. So there is a higher probability of the stock closing below Rs 4200 and when it happens there will be some kind of a breakdown and when that happens we can look at targets of Rs 3900, to begin with. So wait for that closing below Rs 4200 then about 8 to 9 percent of a swing move can happen." said Mitessh Thakkar, earningwaves.com.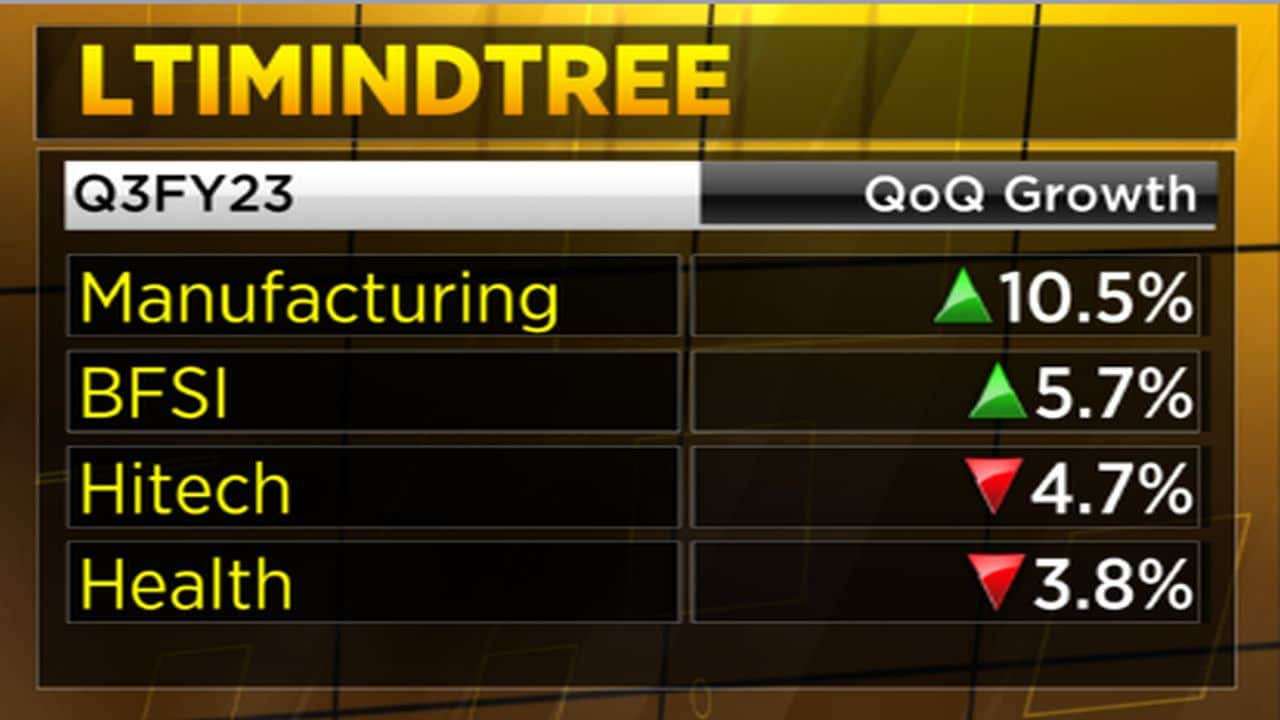 The brokerage further said that LTIMindtree offers the best prospects for long-term share-price outperformance with the least risk in its peer group.