Shares of Laurus Labs have corrected close to 45 percent from their recent 52-week high.
A better-than-expected quarterly performance from Laurus Labs during the December quarter gave momentary cheer to investors but the stock immediately cooled off the highest point of the day.
The company's results were mostly in-line with expectations. While revenue and net profit were marginally higher than expectations, the operating performance missed expectations.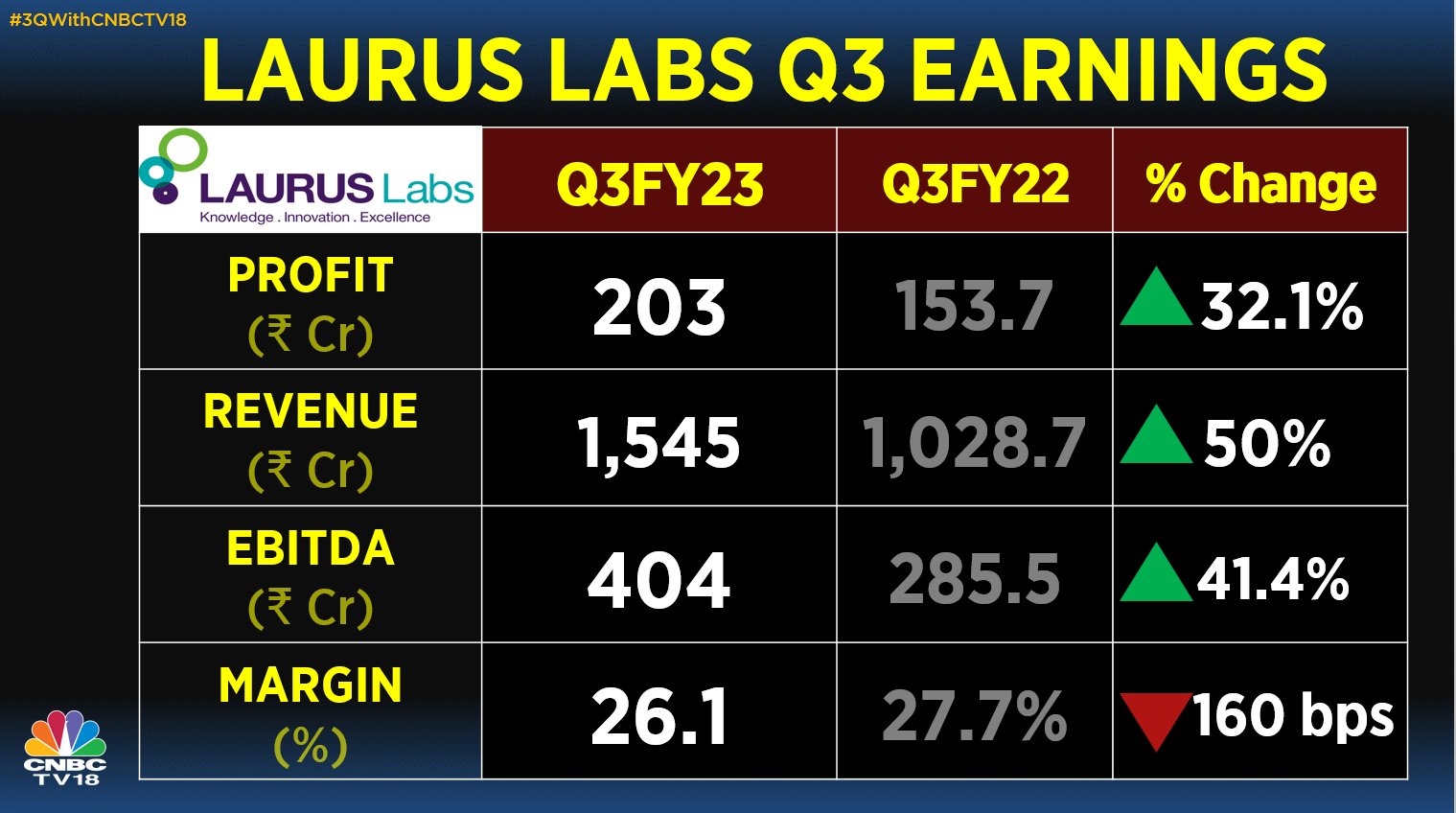 The company's EBITDA margin missed estimates of 28 percent and was also the lowest since the March quarter of the previous financial year.
Laurus Labs also said it expected strong double-digit revenue growth for the full financial year with stable EBITDA margin. For the first nine months of the fiscal, the company has reported 33 percent year-on-year growth in revenue and EBITDA margin of 28 percent.
The company's CDMO and API business saw sustained growth, led by commercial supplies and from execution of new projects. The pipeline also looks encouraging, according to the company, with over 60 active projects.
Fixed dose formulation sales saw a recovery on a sequential basis but were down 33 percent compared to last year. Sales were impacted by less procurement from global agencies and adverse pricing.
The company has also signed a supply agreement with a global fund for ARV drugs between 2023-2025.
The stock has nearly halved from its 52-week high.
Shares of Laurus Labs are trading little changed at Rs 342.45.
(Edited by : Rukmani Krishna)