If ever there is a real-life scenario of snakes being found on a plane, it would most likely bring down the airline company.
While snakes were not found on a plane, a crisis of similar magnitude hit a company in India early in the millennium. There was no escaping the backlash as millions' faith in one of the most well-known household brands -- something they had grown up on -- was shaken to the core.
The company at the receiving end was global confectionary major Cadbury's -- now wholly owned by Mondelez International. In October 2003, some customers complained that they had found worms in bars of Cadbury's best selling Dairy Milk chocolate. Amid allegations and counter-allegations between the company and the Food and Drug Administration, the festive season turned out to be a disaster for Cadbury's. Sales plunged during a period which was usually a busy season for the company. Worse still was the loss of credibility built up over the years.
No one would want to be at the helm of the company when that happens for it is very likely that heads would roll, starting at the top.
Surprisingly, no heads rolled at the company and the India head of the organisation was actually told by his global chairman that it was a "privilege" that he was going through the crisis. The India chief was literally wondering what his chairman had been drinking that night!
"It is something that I would not even wish for my enemies," said Bharat Puri, in conversation with CNBC-TV18's Mangalam Maloo in September 2018. Puri, now Managing Director at Pidilite was the MD of Cadbury India when the company was hit by the worms crisis.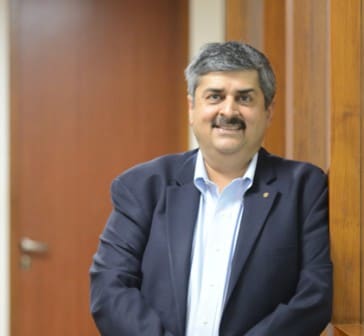 "It is coming at you from all ends. From the time you pick the morning newspapers to midnight... you get calls for extortion. I still remember my chairman told me, 'Bharat, you don't realise it now, but this is a privilege that you are actually going through'... and I thought what has this man been drinking last night," Puri said.
"Today when I think back upon it, it was one of the greatest learning experiences. Because that's the time when you (A) Are tested, (B) Have to keep taking decisions on the spot; and (C) You know the expedient versus what is correct," Puri explained.
The IIM-Ahmedabad alumnus noted that he was proud of how the company managed the crisis and while the head often gets the credit when things go well, it is the team that manages it.
"We were very proud that we were doing the right thing. You know we only said three things (A) We will not do anything that we will regret later; (B) Consumer first, forget everything else. It is the consumer that matters; and (C) No blame games, no blaming fellows. Anybody can fall down. It is all about how quickly we get up and as a team and I was privileged that I had a wonderful team," Puri recalled while highlighting the facts that the company emerged from the crisis seven months later.
Interestingly, getting the 'Star of the Millennium' Amitabh Bachchan on board to clear the air on the controversy and convincing millions of consumers that Cadbury's was a safe chocolate, was neither Puri's idea nor someone from the top brass. It just emerged from nowhere during a routine conference.
"There was a young salesman called Amit Upadhyay. I still remember his name... So he puts up his hand and says, 'Sir hum Amitabh Bachchan ko kyu nahi lete' . I asked him why and he said, 'Dekho sir, iss desh mein log do hi aadmi ki baat sunte hai. Vajpayeeji ki ya Amitabh Bachchan ki' [You see, in this country, people listen to the words of only two men, Vajpayeeji and Amitabh Bachchan)," Puri reminisced.
The late Atal Bihari Vajpayee was the Prime Minister back in 2003. "When I was driving back to the airport, I was thinking, maybe there is merit in what he
Never let a crisis go to waste, the late Winston Churchill had famously remarked towards the end of World War II and the top brass at Cadbury did exactly that.
"It was a great learning on how a crisis can be a change opportunity," said Chandramouli Venkatesan, ex-Pidilite CEO, and Puri's deputy at Cadbury. "Honestly, until then
(Venkatesan died on October 6, 2020 (aged 54), after a long battle with a terminal ailment).
Watch the video for more.