Women in aviation is always a topic I am happy to talk about because this is a space where India has progressed by leaps and bounds, leading ahead of the global norm.
Women in aviation is always a topic I am happy to talk about because this is a space where India has progressed by leaps and bounds, leading ahead of the global norm.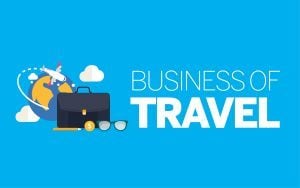 The all-women crew on
International Women's Day
are no longer tokenism, but a statement of fact that there are more than enough capable
women taking charge.
And India and some parts of the Eastern world are taking strides much faster than their Western counterparts. For one, various reports indicate that this is one profession where there is no gender pay gap.
As per various statistics, India has 12.4 percent of their pilot capacity as women, which is far ahead of some developed nations, such as the UK, for instance, where only 4.77 percent of airline pilots are women. IndiGo has 13.9 percent of its pilots as women, far ahead of the global average of 3.2 percent, as per the International Society of Women Airline Pilots. Even the US and Australia have less than 5 percent as women pilots. Although, in absolute numbers, that figure does not do justice. United employs the largest number of women commanders in the world.
Air India, today is operating 12 flights abroad and 40 flights domestically to celebrate the occasion. Vistara and Jet Airways will also celebrate with all women-crew on board today. Air India, in fact, goes way back, having had their first woman commercial pilot join them in 1956 (at the then Indian Airlines).
But there is more diversity required, getting to the top. If you look at airline boardrooms globally, these are full of men. Steps have been taken, however, over the years, to change this norm. Last year, Air France, hired Anne Rigail as their CEO, making her the first woman to make it to the corner office in the 85-year history of the airline. At the recent CAPA Aeropolitical Summit in Qatar, I had the privilege to meet Yvonne Manzi Makolo, the CEO of RwandAir, who was also appointed in 2018 to the position.
What impedes the growth of more women in aviation is the lack of a support system. The demands of the job are perhaps like another travelling corporate job, but here travel is the profession, so one can't opt out of it. Various airlines are working on various initiatives to have a support system in place. For instance, IndiGo has a crèche at their facilities across the country even before it became law to provide childcare facilities mandatorily.
So, as one celebrates Women's Day 2019, here is hoping that more women continue to join the aviation ecosystem, not just as flight crew, but as engineers, managers, designers and a lot more. And it is up to the aviation ecosystem, including the airframe manufacturers and the airlines, to be a part of their rise, by creating more opportunities in this ever-growing global industry. For once you've tasted flight, you will walk the earth with your eyes turned skywards, for there you have been and there you will long to return.
Disclosure:
Vistara is one of the four launch partners of CNBC-TV18.com.
Ajay Awtaney is a business travel & aviation journalist based in Mumbai, and the founder of the Indian frequent-traveller website Live From A Lounge (
www.livefromalounge.com
.) Ajay flies over 200,000 miles every year, and tweets about The Business of Travel at @LiveFromALounge.
First Published: Mar 8, 2019 1:20 PM IST