Mini
The options then, are limited to Air India's Flying Returns and Vistara's Club Vistara.
Today is
judgement day
of sorts for Jet Airways and everyone connected to the airline, including the frequent flyers. Most Indian passengers, for the longest time, did not care for loyalty toward an airline but on the lowest ticket price. However, they made it a point to collect their JetPrivilege Miles (JPMiles) when they flew Jet Airways.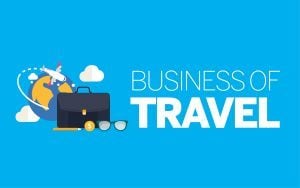 Now that Jet Airways is no longer an option, at least for the time being, and the JetPrivilege privileges have been suspended, many are trying to decide where to head next. Loyalty programmes are important for the people who fly often, because not just do they get points, but they also get a lot of benefits from the airlines, like lounge access, priority check-in and boarding, which would have otherwise been chargeable.
India's largest airline, IndiGo, does not offer a loyalty programme. They don't have to. They have been successful in gaining the loyalty of passengers without one and they don't see the need to change that anytime soon. They do have many corporate tie-ups and for these business travelers, they provide liberal travel benefits, such as change and cancellation fee waivers or reduced fees, and also a snack on board included in the price of the ticket, to counter the full-service carriers.
The options then, are limited to Air India's Flying Returns and Vistara's Club Vistara. Air India's Flying Returns programme will allow you to earn miles on all your Air India flights as well as all your other Star Alliance flights as well, such as those on United, Lufthansa, Thai Airways and ANA. Till September 2019, Air India has also placed a moratorium on expiring the miles.
But to get any sort of benefits with Air India is a herculean task. First, unlike other frequent flyer programmes, Air India only offers an upgrade to their Gold or Maharajah Club when you do 50,000 Elite Miles or 75,000 Elite Miles accumulated in a year. Unfortunately, they count, for instance, as less as 25 percent of the flown distance for miles when flying Economy, which means you would have to do 282 Mumbai – Delhi flights in the cheapest Economy Class (in a year) to get benefits of Star Alliance Gold as a member of Air India. Apart from Lounge Access on every flight, the key reason to get Air India status, is the liberal free cancellation for Gold and Maharajah members of Air India on domestic flights.
You could, instead, enroll for Asiana Airlines Asiana Club, which is another Star Alliance member airline, credit 40 Air India or other Star Alliance flights to that programme and get yourself Star Alliance Gold, which gets you better baggage allowance, business class check in and other benefits. However, you won't be able to access the free cancellation benefits.
The low hanging fruit for Jet Airways members looking to switch their business is Vistara. Vistara's Club Vistara offers a status challenge to everyone who is a JetPrivilege Gold or Platinum. If you fly six times within three months, you get to retain your Club Vistara Gold for a year, if you fly 12 times within three months, you get Club Vistara Platinum (usually would take 40 flights in a year). The largest difference between Gold and Platinum, however, is the no rescheduling fees on travel. Where Vistara lags at the moment, is also the fact that they don't have too many international partners, apart from their parent Singapore Airlines. For domestic travel, their programme should do the job for now. I certainly wish Vistara puts more benefits on the table for their Platinum members to make a significant difference as compared to their Gold Tier.
SpiceJet also has SpiceClub, which now offers four tiers of loyalty, from Classic to Platinum. However, the programme has been changing the rules ever so often, that it is hard to make it work for you. But if you do, the perks are wonderful, from free meals to preferred seat assignments and so on. So all the best, making it work.
Ajay Awtaney is a business travel & aviation journalist based in Mumbai, and the founder of the Indian frequent-traveller website Live From A Lounge. Ajay flies over 200,000 miles every year, and tweets about The Business of Travel at
@LiveFromALounge
.