Airlines started to build better products and experiences for customers who booked via their own sites.
One of the many notions I've changed about my travel over the years has been about booking via a physical travel agent, to booking via online travel portals and booking directly with airlines.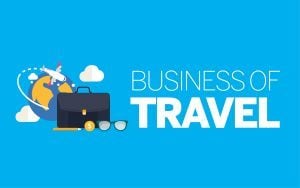 There was a phase when almost all the air travel I booked used to be via online travel portals, given the discounts were too big to be ignored. However, as air travel became a commodity, commissions of the online travel agents (OTA) such as MakeMyTrip and Yatra got squeezed, and hence also the discounts.
On the other hand, airlines started to build better products and experiences for customers who booked via their own sites. Jet Airways was the first to this market back in 2016, when it created fare buckets that came with different privileges and not just different cancellation fees.
You could buy a cheap non-cancellable, non-reschedulable fare via an OTA (they always show the lowest fare), or you could head to Jet Airways own website to see if you could get a cancellable fare for slightly more. Booking direct gets you a bonus JPMiles as well.
What sealed the deal for me was when they started offering free cancellations within 24-hours when booking direct. Not just that, as a top-tier loyal member to them, I was also able to cancel many fares if I had booked directly, free of charge.
As a business traveller, I appreciated this flexibility very often, and used it quite a few times. Meetings routinely get planned last minute and get cancelled in a few hours as well. In light of all of this, it made absolute sense to be able to book directly with the carrier to save money if the plan did not work out.
Similarly, Vistara has added perks for those booking directly with the airline. Vistara Direct offers free changes and cancellations within 24 hours (for travel at least seven days out), and you also get priority services such as priority baggage handling and check-in for booking direct with the airline.
Air India, on the other hand offers more miles for those who book directly, and an ability to cancel for a minimal charge if you are frequent flier of the Gold or Maharajah tier with them.
Even low-fare leader IndiGo runs promotions from time to time to offer free meals and discounts to those who book directly with the airlines. SpiceJet frequently offers promotions with various banks to give you a discount on booking with SpiceJet.
OTAs have been able to copy some of these features, such as free cancellation, but they come at a cost. Not just that, if there is a need to cancel those tickets, not only do you pay the airline cancellation fees, but a fee to the OTAs on top to cancel those tickets.
At the airline's end, a lot of this comes free of cost now. As a result, airlines have been able to build a stickier product in the long run, and you may want to explore booking directly with the airlines going forward.
Disclosure:
Vistara is one of the launch partners of CNBC-TV18.com.
Ajay Awtaney is a business travel and aviation journalist based in Mumbai, and the founder of the Indian frequent-traveller website Live From A Lounge (
www.livefromalounge.com
).