'If you want to be a millionaire, start with a billion dollars and launch a new airline'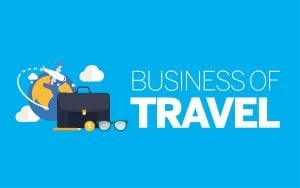 It is one of the most famous quotes in aviation, attributed to none other than Sir Richard Branson. The nature of the aviation business is such that despite its glamour, it is subject to all sorts of uncertainties that are not in the control of an airline. Geopolitical issues, fuel prices, weather and the vagaries of nature — there is hardly any factor that does not affect this business. An airline can prepare for some of these, but not all.
Jet Airways' severe cash crunch came to the fore a few months ago, and ever since, its troubles have been played out publicly almost daily. On some days, there is news about employees not being paid on time. On others, their unpaid dues to a lounge operator and guests being turned away grab headlines.
Unfortunately for Jet Airways, these troubles are playing out in its 25th anniversary, an occasion that I'd initially thought there would be more joy flying with the airline. Jet has been a very successful airline over the years, raising the bar on customer service when the bar was falling for flying Air India. I know of many corporate customers in Europe who switched over from their home carriers to flying Jet on their Indian visits because of the impeccable service levels.
But in recent years, those service levels have been inconsistent due to the fare wars and the identity crisis that Jet underwent. While Kingfisher Airlines was serving up prawn entrees on their flights, Jet was trying to decide which flight was going to get a meal or not based on if it was Jet Airways, JetLite or JetKonnect.
Strong Network
Several corporate travellers, who are budget insensitive, including me, continued to patronise Jet because of its network and a very strong loyalty program in JetPrivilege. Others moved to IndiGo for their on-time performance.
Then came Vistara. The second coming of the Tatas into aviation along with their long-time ally Singapore Airlines gave a new lease of life to passengers. Despite its quality product and focus on guests, Vistara has not been able to garner a significant foothold in Indian aviation because of the inability to secure slots at big metro airports, which are the premium markets.
Vistara has kept a measured growth. Problem is it faces fierce competition from IndiGo and Jet Airways, which have kept all the prime slots to themselves. IndiGo has also kept pricing low to bleed its competitors.
Now in a downward spiral, Jet Airways has launched discussions, according to media reports, for a deal with Tata Group. In this deal structure, it seems, Tata will take on complete control of Jet Airways, merging it in an all-stock deal with Vistara, and the promoter Naresh Goyal will hold a stake initially, but will be subsequently bought out by the Tata–Singapore Airlines combination. Etihad, a 24 percent shareholder, will also be given an opportunity to make a similar transaction.
The Tatas appear to be keen to take the deal forward. In light of these discussions, I've already started receiving text queries such as, "So shall I switch to earning Air Vistara points from Jet miles?"
Let me pour some cold water on that thought, for a moment. Mergers and acquisitions (M&A) bankers — I was one — have to look at many things before a deal goes through. If the Tatas pursue this deal and win, they are certainly getting a bargain for the kind of network, fleet and slots it took 25 years for Jet Airways to build. I'm not sure however, if Delta is still in a race to buy a stake as well. If it is, a bidding war may be imminent.
But beyond the balance sheet and the numbers, which have to make sense for a transaction to go through, plenty of other things must work out too. Airline mergers talk combining different platforms, legacy computer systems, and thousands of procedures that are used across pilots, ground services and cabin crew. The failed merger of Air India and Indian Airlines gives us a sense of the complexity.
Here are some things that would need to work before this airline merger, fondly nicknamed Vista-Jet for now, truly becomes a world-class airline:
Airline compatibility: Are the two airlines really a fit? The route network would need to be looked at, as much as the fleet. The route network won't be a problem due to the newness of Vistara, but the fleet should really be a discussion to be had. Jet has traditionally been an all Boeing operator, with some Airbus planes thrown in, while Vistara chose to go with Airbus narrow body aircraft and some Boeing 787s thrown in, which they ordered earlier this year.
The good thing is that most of these planes are on lease, so an airline could work with one fleet and choose to return the other. Not as painless as it sounds, but at least the capital is sitting on someone else's books.
The brand name: I don't even think this is the first thing to be discussed, but it will be an all-important discussion to be had. Jet Airways or Vistara? 9W or UK? My initial guess is that both airlines, and hence brands, will work separately under a single holding company, given they would have different Air Operator Permits, before they first start with synergies, codeshares, and eventually, combining forces under a single legal entity. Eventually, one brand name will survive. Would the Tatas want to go with Vistara, or is it going to be Jet Airways with its well-known international reputation?
The product:
While both airlines are "full-service" carriers, the level of service they offer is significantly different. Vistara was built on the premise of keeping the soft product the best. So it focuses a lot on the intangibles. Jet Airways, on the other hand, left all that behind long ago and crew does not have as much leeway to make the guests feel special. Their full-service nature depends a lot on the mileage program and ground benefits.
Will you eventually see aubergine and gold or yellow and blue liveries across the Indian skies? Will you see a choice of three entrees in a premium cabin or just two? Will your airline focus on asking you a detailed meal choice, or just put something edible on your tray table after asking "chicken or veg"?
Human resources and culture: Another question for a later date, but this is where most airline mergers take years and years to really go through, or eventually fail. People. The entire airline industry works on vintage. Airline observers like me joke that the three most important things for people with flying-duties such as pilots and cabin crew are — Seniority, Seniority and Seniority. The more senior you are, the better you get paid, and of course, you get your choice of work schedules.
For many years, the Air India and Indian Airlines crew worked on different pay scales, working hours, and schedules. They were never truly integrated as an airline. Vistara is certainly new-generation and nimble, and Jet Airways is old school and has a large hierarchy. It will be important to have the people merger worked out correctly and sensitively. This issue will work through the length and the breadth of the airline, actually. For instance, Jet Airways has labour unions of some form. Vistara does not.
Reservation systems: The reservation systems are the first point of customer contact, with computers that continuously work towards managing schedules, generating your bookings, working the finances and many more such things. Vistara works with Amadeus, Jet Airways with Sabre. It is a mammoth task to integrate reservation systems. United and Continental, during their merger, literally came to their knees with the marriage of reservation systems not going through as planned on day one in 2012.
Frequent flier program: While Jet runs an independent program in JetPrivilege, which is majorly owned by Etihad Airways, Vistara runs an in-house platform. Over the past four-five years, JetPrivilege has resurrected its position as the best frequent flyer program in the country, with enough inventory open for redemption tickets, and addition of new partners over the years.
Those 8 million members are a gold mine for any airline, and the frequent flyer programs of both airlines are built on different philosophies. Will the frequent traveller march away if they chopped away some of the liberal benefits Jet Airways offers? Or does the new combined airline not have to worry because IndiGo does not offer an option and Air India does not really count. We already see in the hotel space people being frustrated with the new Marriott program taking their business elsewhere.
Other airlines grab market share: The whole affair of merging these two airlines will mean business will not be as usual for a while. The airlines' management will focus inwards on the merger for at least a year, if not more than that, and that would give other airlines time to take away passengers, and perhaps even slots.
It's expensive: Last but not the least, it is expensive to merge airlines. Repainting planes in itself is one big cost of millions of dollars, not to forget, an investment of time. Apart from that the costs of rebranding everything is going to be massive.
To my friend who asked me the question about Vistara Points or JP Miles, my answer is that it is a question that will take a while to answer because there will be many other questions to answer before that.
Needless to say, the fruit of this patience should be for the best because the Tata Group is passionate about aviation as we all know, and this merger would immediately help it gain market share and scale to be able to command a price for their full-service product, rather than being dictated on the terms of their no-frills carrier friends. So, while you wait for a better full-service experience to emerge, be also ready to pay a price, which will not be ₹ 2,500 on the Mumbai–Delhi route, but significantly higher.
Ajay Awtaney is a business travel & aviation journalist based in Mumbai, and the founder of the Indian frequent-traveller website Live From A Lounge (www.livefromalounge.com).