Earlier this week,
Jet Airways
made the painful decision of suspending their flights with effect from April 17, 2019. For a while before that, they were trying to sustain operations at the bare minimum, using 7 aircraft.
The impact of this move is going to be felt for a while to come, because, the fate of many travellers is linked to the airline they choose.
On a usual day, while the passengers don't have to think twice before turning up at the airport, at the moment, passengers are wondering what happens to their tickets or travel, we put out some circumstances which could be of help.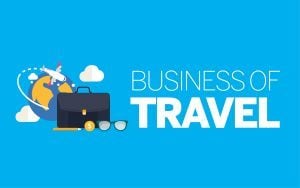 First and foremost, if you are a
Jet Airways passenger
who had flown abroad and is stuck in London, Paris, Singapore, Dhaka, Bangkok, Muscat or Saudi Arabia, Air India has launched some special fares for the stranded passengers of Jet Airways. These are only valid to fly back those who are outside India back home and to get these one-way economy tickets, you first need to get a rubber-stamp authentication from Jet Airways for your cancelled ticket, then go to a ticketing office of Air India to get a ticket issued. The fares are valid for sale and travel till April 28, 2019 only.
Jet Airways overnight
cancelled their bookings for passengers who may have had tickets booked for up to a year ahead. A year is a long time out, and now these passengers are wondering when and where do they get their refunds from. Those who booked directly with the airline, need to fill up a
disruption assistance form
to get their refund, and Jet Airways has promised a refund in 7-10 days on their website. If it does not arrive, you can try to get a chargeback on your credit card given you did not consume the service you bought.
For those booked through a travel agent, however, life may be different. IATA, the central airline body which builds and operates interfaces between airlines and travel agents, just suspended the membership of Jet Airways. Not just does this mean that Jet Airways can't sell tickets anymore, it also means that the refund processing will require a manual process for those who have to be refunded by the OTAs or offline travel agents. IATA insists on a security deposit from the airlines, although it is not publicly known how much of a deposit they have from Jet Airways to pay out to customers. If you booked a ticket with an agent, you need to contact the agent for a refund. Most major OTAs have however already issued statements stating they will need time to process refunds from the airline given they need to receive monies to be able to further pass them on to the passengers.
Last but not least, there is bound to be much confusion for those who have codeshare tickets. There are two situations here:
Other airlines sold you a ticket which included a part of the travel on Jet Airways. For instance, a ticket issued by Delta for travel to India, which may include travelling on Delta to London and from London to India on Jet Airways as a codeshare of Delta. In this case, Delta would need to rebook you on another flight for free. This should not be such a big problem, because their joint venture partners KLM/ Air France and Virgin Atlantic all operate flights to various airports in India. So, they can easily reroute you. To get accommodated on another flight, call your airline which issued your ticket and get your options from them. It may take some time, but they will have to find a way to make your journey to your destination complete.
Jet Airways sold you a ticket which included a part or whole of the travel on other airlines. For instance, a ticket from Mumbai to Paris on their own flights and from there a connecting flight to San Francisco on Air France (but the ticket number shows 589). These tickets would have an eTicket number starting with 589. Unfortunately, you won't be able to travel since Jet Airways flight is cancelled, and Jet Airways won't be able to now pass you on to Air France to take their passengers for free. Your best option would be to book a fresh ticket, and take your refund from Jet Airways.
Remember, this is an evolving situation at the moment, and there will be finger pointing between airlines, Jet Airways, agents and everyone else. So, if you keep your cool, that is the only way for you to get your refund back from the airline. So keep calm and make the call.
Ajay Awtaney is a business travel & aviation journalist based in Mumbai, and the founder of the Indian frequent-traveller website Live From A Lounge (
www.livefromalounge.com
.) Ajay flies over 200,000 miles every year, and tweets about The Business of Travel at
@LiveFromALounge
.