Mini
Bringing down the curtains of more than 25 years of flying, Jet Airways on Wednesday evening decided to suspend operations after lenders decided not to extend emergency funds.
Bringing down the curtains of more than 25 years of flying, Jet Airways on Wednesday evening decided to
suspend operations
after lenders decided not to extend emergency funds.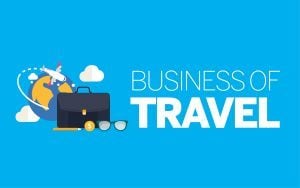 Under the circumstances
, one bunch of people who have been eagerly watching the proceedings as they go on have been the members of the frequent flyer programme, JetPrivilege. With over 90 lakh members, JetPrivilege is the largest frequent flyer programme that exists in India, by a huge margin.
Members, at the time of enrolment to the programme, were promised the opportunity to redeem their JPMiles for a free flight. At this point of time, hardly any domestic flights exist on the JetPrivilege network, and the flight schedule is unreliable as well. But will it always be the case, we don't know.
Over the years, Jet Privilege has been adding options to earn and redeem JPMiles from a variety of different type of options, and members have thronged these options, worried about their JPMiles not being honoured in case something happened to the airline. This fear stems from the fact that people lost, sometimes lakhs of miles when Kingfisher airlines shut down.
Let me offer you a slightly different perspective. JetPrivilege was spun off from Jet Airways in 2013, and since then has been operating as a different company, JetPrivilege Private Limited. This company is owned 50.1 percent by Etihad and 49.9 percent owned by Jet Airways. This company now is responsible for running the marketing programme known as JetPrivilege, and hence, acts as a custodian of all the JPMiles ever issued or redeemed. For the financial year ended March 2018, JetPrivilege Pvt. Ltd made an income of Rs 622 crores and a profit of Rs 177 crore, as per the last available Jet Airways financial statements.
So, given the profits and the revenue, it is less likely that your JPMiles will be worthless if the airline goes under, although there are plans to sell the airline in the coming months to a new owner. Besides, the marketing profile of 9 million people is nothing that will go untouched in today's competitive marketplace.
But circling back to the perspective of free flights, there are still a few ways to redeem your miles which you may find interesting.
Redeem on Jet Airways' European flight network: Jet Airways still owns the aircraft that operate a majority of their flights to Europe, such as flights to London, Amsterdam and Paris. So, these flights are going to be the last ones to be affected. You can check the availability of tickets on com and jetprivilege.com and continue to redeem from there. One way tickets on these routes from/to India start from 42,500 JPMiles onwards.
Redeem on Jet Airways' partner airlines: A little known feature of the JetPrivilege programme has been the ability to redeem JPMiles for other airlines. This is not an online process, so you would have to call JetPrivilege or Jet Airways to make this redemption. You can redeem your JPMiles on 20+ airlines around the world, which include those such as Delta, Etihad Airways, Aero Mexico, Air Canada, Air France, Virgin Atlantic. You can redeem for flights not just from India to any place on their network, but also from any other place on their network as well.
For instance, to fly from Delhi to New York, where Jet Airways does not operate a flight anymore, you can fly from Delhi to London on Virgin Atlantic, and from there to the East Coast on Delta or Virgin Atlantic. On the other hand, if you wanted to, for instance, buy a ticket between New York and San Francisco, you could even do that with your JPMiles using this option. These tickets are capacity controlled, and take up to 14 days to redeem, so you would need to be patient to book and use these tickets. Check details here:
https://www.jetprivilege.com/use-jpmiles/partner-award-flights-form
Redeem for any flight, any seat availability: The first two options presented here are capacity controlled, but this one is not. JetPrivilege recently launched a new ability to redeem for any revenue ticket on any airline, which may be a partner airline or not for them. For instance, if you wanted to fly from New York to Singapore, you could land the non-stop flight operated by Singapore Airlines, and also go one-stop via Doha. The only thing to remember in this case is, that the redemption tickets are expensive, so they don't compare in terms of pricing with the usual redemption tickets. Head to JetPRivilege.com if you would like to explore this option.
For the rest, the option to redeem your JPMiles for fuel, movies and gift cards will always remain open, so if you wanted to redeem for those options, you can always do that even in a few months or down the road.
Ajay Awtaney is a business travel & aviation journalist based in Mumbai, and the founder of the Indian frequent-traveller website Live From A Lounge (
www.livefromalounge.com
.) Ajay flies over 200,000 miles every year, and tweets about The Business of Travel at
@LiveFromALounge
.