Vistara was recently in the news for a tweet featuring General GD Bakshi that ignited a firestorm.
Vistara was recently in the
news for a tweet
that ignited a firestorm. The tweet consisted of a photograph of General GD Bakshi — a war hero and also a frequent commentator on political issues — and a message by the airline indicating it was honoured to fly him and thanking him for his service. Intense debate followed.
Consequently, the tweet was deleted by the airline with the rationale that it generated comments that were disrespectful to all parties concerned. And that the airline did not want their platform to be used as such. This didn't help. In fact, it made the debate even more intense. Eventually, two senior officers made their way to General Bakshi's home.
That is the power of social media.
Airline Managers Can No Longer Ignore Social Media
Social media — an engagement tool — is based on the real-time flow of information. With 450 million smartphone users as of 2018 and the cheapest data rates in the world where 1GB of data only costs 20 cents, the reach and influence of social media has increased exponentially. A single post, a 30-second video clip or a single tweet can ignite a firestorm and lead to significant impacts on brand and demand.
For airlines, this means that they necessarily have to engage. For a variety of outcomes. Indeed, airlines have taken to using the medium for multiple purposes including sharing updates, responding to customer complaints and also getting inputs on route networks. Some airlines do it much better than others.
For instance, Vistara not only highlights passenger experiences but also responds in a very timely fashion to issues raised. AirAsia India earlier had India specific issues highlighted but now has transitioned to a more global platform where the social media is handled via a central team in Malaysia. SpiceJet in the past has had an active strategy of "re-directs" which led to good sales conversions.
Perhaps most important is that what counts is engagement and not only the number of followers. And this softer aspect has many managers searching for answers, allocations and approvals.
The Nature Of The Medium Is Confusing
Airline managers struggle with the nature of social media. Because the word "media" immediately triggers association with the marketing and sales function. Making a case for why this social media is critical brings forth challenges. Because previous modes of communication were one-sided communication and intended to create and maintain an image in the consumers' minds. Thus a specific budget could be allocated and returns measured on the basis of specific campaigns and the sales they generated.
This is no longer applicable in the social media world due to the nature of the medium. Specifically:
Two-way engagement: Airlines can no longer use a "spray and pray" method of communicating the message and must engage.
Access: Leading social media sites have very open platforms where anyone can participate and more importantly one can reach lawmakers, regulators and business leaders alike.
Conversation: As opposed to the traditional one way "broadcasts" of information.
Community: The ability to form communities of like-minded users.
Connectedness: Driving connectedness in ways never seen before with regional, national and global barriers increasingly becoming non-relevant in the virtual world.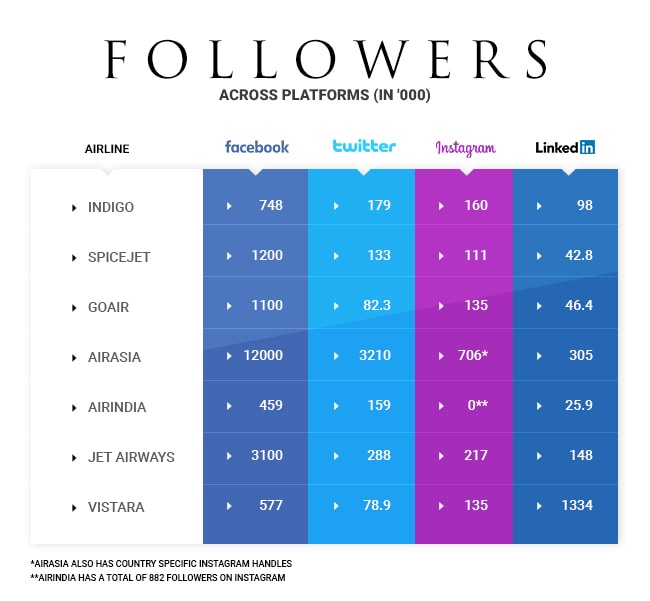 But Does It Really Translate Into Sales?
Several managers continue to dismiss social media with the argument that the sales conversion it offers is miniscule. Primary research indicates at most 3-5 percent. Yet, the flaw in this line of thought is again that social media is viewed as a marketing tool rather than a comprehensive customer engagement, marketing, branding and public relations tool.
Addition research indicates that the impact of advertising when coupled with social media has a very different effect than advertising on print/television alone. Add to that the fact that traffic referral leaders are now the leading social media sites – with some estimated to account for 21 percent of global referrals. Additionally, social distribution happens at a speed that is hard for fathom. An average article reaches half total social referrals in 6.5 hours on Twitter, 9 hours on Facebook. These statistics make the case itself.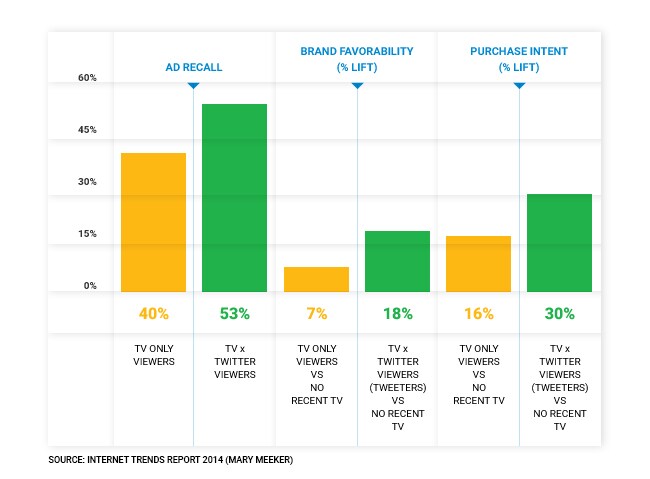 Perhaps the most significant effect is the ability for consumers to come together and impact demand. While one has yet to see the boycott of a particular destination or an airline, an event like this cannot be dismissed.
Social Content Drives Decisions And Will Require Budgeting
The beauty of social media is that content coupled with social proof is driving increasing returns. Mediocre content simply just not make the cut. Whether it is a blog, a tweet, a photograph or a post – who reads it, who likes it, and who shares it makes a difference. And thus the entire ecosystem of influencers. Not celebrities or politicians but everyday folks who have developed a niche and a following.
For airlines that embrace this ecosystem, they require both outstanding content and influencers to drive home the messages. Content can range from highlighting travel trends to posting calendars that help travellers maximise their holiday plans to exclusive communities. And content has to be credible. Because the digitally savvy consumers' cross-references including user-generated feedback on level of service, connections, hubs, loyalty points and destinations.
Finally, for airlines, this also poses a cost challenge. The move to direct channels to save the 3-4 percent cost of sales and incentivising direct bookings is a given. But this fails to account for the fact that while platforms may be inexpensive, content is not.
Creating content that is targeted, relevant and engaging requires expertise. The kind of expertise that is not quite readily available given the dynamic nature of the medium. And this is a point overlooked by several airlines.
Integrating Social Media With Overall Strategy
As social media continues to grow, one of the challenges managers will face is that it requires an uncanny understanding of human behavior, market trends and customer engagement. Social media can no longer be thought of simply as a marketing tool, rather it must be integrated into an airlines overall corporate, marketing, branding, operations and public relations strategy.
There are few "best practices" to follow as the technology is evolving as we speak – as are consumer attitudes. Additionally, the speed with which new social media platforms emerge and disappear requires a strategy that is highly adaptive and tuned in to the changing customer needs, an increasingly transparent way of operating and high customer expectations.
A lot of the social media strategy will have to be crafted using hit and trial methods and indeed some airlines shy away from having a social media presence at all. However, they do this at their own peril.
All indications currently point to the fact that social media is here to stay.
Satyendra Pandey has held a variety of assignments in aviation. He is the former head of strategy at a fast-growing airline. Previously he was with the Centre for Aviation (CAPA) where he led the advisory and research teams. Satyendra has been involved in restructuring, scaling and turnarounds. Has also provided policy inputs and suggestions. A certified pilot, he is an alumnus of the London Business School.