Weather can't be controlled, but you could be smarter about dealing with the delay.
We are almost at the end of the year, that time when hordes of people are travelling, and their plans go for a toss inevitably due to fog. Last year, on New Year's Eve, Delhi witnessed more than 270 flight delays and 50 diversions. Flight delays lead to network wide delays, caused due to planes not arriving in time. This causes problems not just for people on those flights, but also everywhere else. Weather can't be controlled, but you could be smarter about dealing with the delay.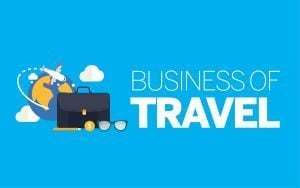 Check for the CAT IIIB:
Airlines usually flying into the fog are supposed to be CAT IIIB ready. It is a navigation system which allows for landings with a minimum visibility of 50 Metres. Delhi, Jaipur and Lucknow are some of the airports which are calibrated for CAT IIIB operations. An airline which has crew certified for low-visibility operations and planes which are CAT IIIB compliant should do well to operate during fog-induced low visibility.
Plan Ahead: While it may be advisable to not get to north India during the fog period, if you have to go, plan to get in a night ahead so that you are in time for your meetings.
Check Social Media: Airlines frequently update their social media handles when schedules go haywire. This is often faster than the news getting to their website. Also, there are helpful agents sitting on the other side of the airline's social media handle who would do everything in their power to get you to your destination in time.
Check the location of your plane: An app named FlightRadar24 allows you to locate your plane. Punch in your flight number, and if the airline has published which plane is flying (using the registration numbers, such as VT-TNB for Vistara), you should be able to track the whereabouts of the plane and see if it is on time to your origin airport or running late.
Rebooking options: When airlines start running into a weather delay, they start looking at options. Airlines can do many things. Rebooking passengers on their own planes is the first thing they can do. But later flights may already be booked out, and airlines would like to usually not bring people out of the security hold once you are in there. Status should come handy here. As an elite status holding passenger, I've been rebooked a couple of times just in the past couple of months to other flights without a charge. The website of the airline you are flying could help you assess how many seats are available on later flights. With this information on hand, you should be able to talk to the staff and get rebooking done with less friction with the airline. And while airlines usually don't like to send people to other airlines, that may be an option to know about as well.
Use the Waivers: When airlines know there is a natural or a manmade issue, they issue travel waivers which should allow you to change or cancel your plans without any charges to you. If you don't think you like your options, just exercise the waiver and you will get a full refund.
Buy Insurance: Travel insurance, that 99 rupees that you added to cart by choice or by chance, should come to help. Most domestic travel insurance policies should get you compensation towards meals and stay when your flight is delayed for a long while.
Last but not the least, when you got to fly, you got to fly. If you get stuck in the fog at the airport and have no choice but to wait it out, head to the lounge with one of your many credit cards. But always keep looking at the monitors. The airlines will get a short window to operate the flights when the weather clears up, and even one missing passenger at that point of time would be reason for them not to take off. Don't be that one passenger. Safe travels in the winters!
Ajay Awtaney is a business travel & aviation journalist based in Mumbai, and the founder of the Indian frequent-traveller website Live From A Lounge (
www.livefromalounge.com
).
First Published: Dec 21, 2018 10:45 AM IST