Twitter will be the best thing to happen on your travels, from a customer service perspective.
Travel has been democratised in the age of social media. Not only do we discover new places to visit via Instagram, but it has also passed on a soft power in the hand of customers, who are now king.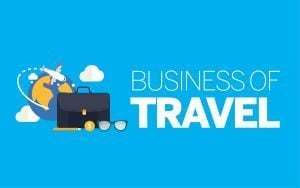 While there are people who like to call themselves influencers, everyone with a Facebook or Twitter account is technically one. Social media is used to compliment or complain, and the network effect ensures more people know about your experiences.
Customer Service Via Social Media
This factor keeps airlines and hotel brands on their toes, who are consistently trying to keep their best foot forward so that customers are happy. But this has also meant the emergence of social media as a customer support channel, which helps customers beyond measure, and sometimes is not utilised enough.
My favourite example is the one from a trip couple of years ago to Bangkok. While my wife and I had left in good time from the city, we got caught up in bumper-to-bumper traffic on my way to the airport, and it looked like we were not going to make the flight, which would have meant spending another night out of station, while I had an important meeting the day after.
Since there was no way to contact Jet Airways in Bangkok, I direct messaged them on Twitter from my handle
@livefromalounge
, informing them of the situation, apologetically of course. They informed me that the Bangkok team would assist in any way possible. I wasn't asking for the flight to be held for us, that would be very irresponsible of me, so I clarified that to them.
The social media team assured me that it would work out fine. I was given instructions for when to arrive at the airport, since the check-in counter would be closed by then. At the airport, someone was waiting with our boarding passes already printed, and he ensured that we were able to go through express immigration and security check to be able to get on the flight in time for its original take off time.
A Brand Building Tool
Almost all airlines now have social media teams, some more than the others, to provide customer support assistance. I've realised the best way to contact an airline is perhaps not the phone but Social Media. Jet Airways (@jetairways), Vistara (@airvistara) and IndiGo (IndiGo6E) have 24x7 Twitter support for customers. Sometimes your query may be answered via DM (direct message). At other times you may get a call back from the airline.
Vistara has also successfully gone ahead and used Social Media as a brand building tool, which has helped business I'm sure. Everyone loves to put out pictures of their Vistara meals on Twitter using the hashtag #FlyTheNewFeeling, which brings about a cascading effect since other people are able to appreciate the airline's service and take that factor into consideration while booking their own travels.
Some airlines have gone one step ahead and added other social media tools to the mix as well. For instance, KLM has a Facebook messenger bot which can answer some queries automatically, and others are handed over to real humans behind the screen. Travel portals such as MakeMyTrip and Yatra are also able to resolve smaller issues on social media itself.
Welcoming Guests Through Twitter
However, customer support isn't just limited to airlines in the world of social media. I have had multiple experiences where hotel chains such as Starwood, Marriott and ITC Hotels amongst others, where resolutions were made on social media.
ITC Hotels makes it a point to welcome each guest who tweets about a stay at an ITC hotel on their own handle. It may not mean much to many people, but it may set the tone of a good stay for other guests.
In other instances, I've been able to get hotels, such as those from the Hyatt group, to work with me on my booking issues online. It is just more efficient to chat with an agent on Twitter who could change a reservation if possible rather than be on hold for many minutes before getting across to a real person.
So, if you are not on Twitter, I highly recommend you join now. It will be the best thing to happen on your travels, from a customer service perspective. Don't just use it to complain, but also compliment where deserved.
Ajay Awtaney is a business travel & aviation journalist based in Mumbai, and the founder of the Indian
frequent-traveller
website Live From A Lounge (www.livefromalounge.com).
Disclosure: Vistara is a launch partner of CNBCTV18.com.