Mini
The airline has made it clear again and again that they will make medium haul flights out of India their next frontier, so expect more flights up to 6 hours long range coming soon.
IndiGo has been perhaps the most important success story of current times in Indian aviation. While I don't travel with them much because I still like my full-service airlines, I've been always in awe of them, given I've been interested in airlines and aviation since over 15 years now, and I've seen a couple of airlines such as Air Deccan and SpiceJet brought to their knees in this particular brand of aviation called no-frills carriers.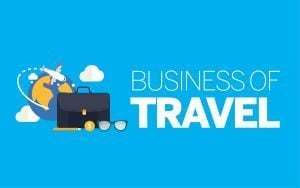 But combine big dreams with nice accounting and the ability to place big aircraft orders, and it will give you another story. IndiGo is that story. IndiGo, along with all of these traits, also has had a flawless execution of a business model where they induct planes with clockwork precision, establish their domination in any station they go to, and take a winner takes all approach by keeping airfares low, which either forced their peer group to engage in a fare war and bleed, or just pack up and leave, leaving the market to IndiGo. At the back of this approach is the ability to keep costs low as well, which comes together because they are a new-age airline and familiar with the new way of doing business while keeping cost low.
But there was a limit to flying all the popular routes, so last year, they changed track and started to open new virgin routes, many a times between tier 2 and tier 3 cities, such as Bangalore and Gorakhpur which was an unserved sector, chipping away market share from the other carriers.
IndiGo started flying abroad a few years ago. They flew to all the places Indians love flying to, such as Dubai, Bangkok and the works. The airline has over 200 aircraft in its fleet now, and has also launched a slew of flights to the Middle-East from various tier-2 cities such as Ahmedabad and the new Kannur airport, giving them direct connectivity, and hence compensating for some of the discomfort of flying no-frills by cutting the time and money required to fly via hub airports. And for the airline, they haven't even put the pedal on the gas yet. As per the management statements, the airline will deploy 30 percent of its new capacity added over the current quarter (Jan-Mar 2019) to international flights.
Over the years, IndiGo has gone from a simple airline with all planes equal to being a slightly more complex carrier with three members of the A320 family in their fleet, the A320ceo, the A320neo and the A321neo, apart from the ATRs for turboprop operations. While the move from the ceo to the neo option was logical, a 15 percent lower fuel burn is huge for any airline, the switch to the A321 is coming with a new aspiration.
An aircraft does not make money sitting on the ground, and IndiGo knows it only too well. They also know that at the right price people will switch to flying them. So, they have been toying with the idea of flying far and wide for a while. The A321neo then is a smart addition to the family, because it allows them to reduce the per seat cost of flying and use them on domestic trips in between their international rotations.
On IndiGo's results conference call this week, I could only imagine Rahul Bhatia, the acting CEO and co-founder's eyes would have lit up when he said, "In the past we have focused on setting up the right network domestically. Now with this in place we are looking to strengthen our international presence".
This statement is backed by IndiGo's other statement on the conference call, which was about the aircraft induction. When being quizzed about which aircrafts will be inducted next, given they have A320neos and A321neos on order, they said most of the aircraft coming here on would be the A321neos in the near future. The airline has made it clear again and again that they will make medium haul flights out of India their next frontier, so expect more flights up to 6 hours long range coming soon. Istanbul will be one of the first destinations, but IndiGo is plotting Vietnam, China and other new stations too where no other Indian airline flies at the moment.
There was also the candid admission that the business model had changed. When IndiGo launched, they were a point-to-point carrier, which meant they won't sell connections and won't be responsible for making connections to work. Now, connecting flights are a part and parcel of IndiGo's life, and the airline is planning to use their entire network to feed their upcoming slew of international flights. Not just that, they are now entering the world of codesharing, where they will take the passengers of other airlines on their flights and send their passengers on the other airlines as well, which will mean more connections.
IndiGo's thought process is simple. The A321 aircraft can be used at home and away, so it is a low risk strategy to induct them and give the price sensitive traveller the opportunity to fly further for less and keep the prices low by flying a single-aisle aircraft as compared to a wide body. They still want to tackle one-stop flying to London as well but won't say when will they take a decision on flying to Europe with their A321s.
Clearly, the size of the IndiGo ambition just grew from national to international, and their route planners are clearly busy studying route data of all the one-stop flights that get the most traffic from India. So expect some disruption on many more routes the next time you want to fly there. IndiGo is now boarding on that route.
Ajay Awtaney is a business travel & aviation journalist based in Mumbai, and the founder of the Indian frequent-traveller website Live From A Lounge (
www.livefromalounge.com
.) Ajay flies over 200,000 miles every year, and tweets about The Business of Travel at @LiveFromALounge.