Amid concerns being raised by four shortlisted suitors over the viability of investments into the now-grounded Jet Airways, an unknown British entrepreneur claims to have reached out to bankers to take a controlling stake in the cash-strapped airline.
Jason Unsworth,
describing himself as the founder and CEO of Atmosphere Intercontinental Airline on social media, has claimed to have submitted a bid for Jet Airways on his Twitter page.
Unsworth's LinkedIn page shows that he has previously worked as a customer service assistant at Asda Walmart in Essex in UK, then as cabin crew at Ryanair Airline, passenger service agent at Servisair and Swissport, a "team member" at a small Asian restaurant at London Stansted Airport, cabin crew at Oyster Training Group, a retail operative at Primark Stores in London, and as a passenger service agent at Jet2.com where he assisted guests with check-ins and baggage drops until 2018.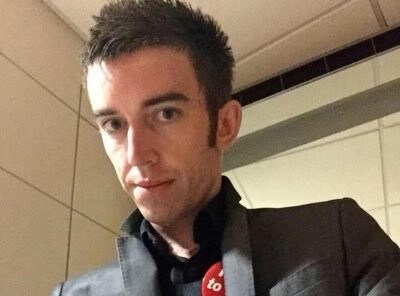 Jason Unsworth
His LinkedIn profile further shows he founded Atmosphere Intercontinental Airlines UK in 2005, but the airline is yet to take flight. The company website shows it plans to start flights to Bangkok, Dubai and India and has invited applications for its board and other senior positions. Some of the senior management is made up on family members, as is seen on the airline website.
By taking control of @jetairways I can try to offer lenders stability, and keep track of costs, no need to wait until May 10th if @TheOfficialSBI accept and release funds, to pay staff salaries, lessors to return as many aircraft as possible, fuel, catering & maintenance costs... pic.twitter.com/sN1byJq3pu

— Jason Unsworth (@JasonUnsworth2) April 23, 2019
Unsworth told CNBC-TV18 that he would like to have a controlling stake in Jet Airways and wants to position the company as a premium airline.
"I have been starting an airline in UK for the last 4 years; registered our airline in the UK in 2017 and have been looking for investors to work with. I believe we can save Jet Airways and save some costs of operations for them" he told CNBC-TV18 in an interview.
"I contacted Vinay Dube, CEO of Jet, and got a positive response. I would like to have the opportunity to become a shareholder, possibly controlling shareholder of Jet Airways.
"I am inspired by Jet Airways' employees and believe that it's worth putting time and effort to make it a leading airline. I believe in premium products, and believe that low cost airlines can't make profits", he added.
On his plans post-acquisition, the former flight steward added: "Want to re-brand Jet Airways over the long term and position it to get back public trust in the airline."
Unsworth also tweeted a request for the State Bank of India (SBI) chairman Rajnish Kumar's contact details. SBI is among the nine domestic banks who have funded Jet Airways.
If someone can put me in contact with Mr Rajnish Kumar Chairman of @TheOfficialSBI by providing an email address or phone number that would be helpful... 🇮🇳🇮🇳🇮🇳

— Jason Unsworth (@JasonUnsworth2) April 24, 2019
Later in the evening, Jet Airways clarified on Unsworth's bid, "Unsolicited email communication was received by the company, as mentioned in the above-mentioned news item and the sender has been advised to formally engage with SBI Caps Limited, who is leading the bidding process under resolution plan initiated by consortium of domestic lenders led by State Bank of India."
Meanwhile, banking sources clarified that he has not submitted an Expression of Interest (EoI) to acquire Jet Airways as part of the original process.