The better opportunity for SpiceJet will be to use these aircraft on their flights to Dubai once their codeshare becomes active.
Over the past few days, SpiceJet has gotten itself well entrenched in the news cycle, for good or for bad. Their daily announcements at 9 am about new routes being added to their network came on the back of a very unsuspecting target, Jet Airways, which temporarily ceased operations on April 17.
With Jet Airways 737 aircraft coming on the market for lease due to non-payment of dues, and SpiceJet's 737 MAX aircraft being grounded as a part of the global grounding, it was the perfect alignment of stars for SpiceJet to be able to take over aircraft without having to scour globally for leases, given it was the lessors coming to them to take these aircraft over and they could drive a good deal.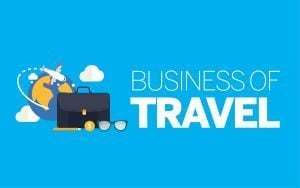 As a consequence of the slots of Jet Airways being emptied out, SpiceJet has now mounted a full-scale expansion to take over as many of these empty domestic and international slots as it can to replace the Jet Airways capacity with its own. One of the by-product of this urgent induction of capacity has been that SpiceJet has not had the ability to reconfigure these aircraft with their standard all-economy seating, and paint these aircraft with their own colours. So, you will now witness Jet Airways planes with a SpiceJet sticker on top of them flying around the country and abroad in the coming days.
For the moment, these business class seats are being sold as SpiceMax seats, but over the longer term, SpiceJet is planning to use these hand me down aircraft to launch SpiceJet Business Class operations. There is no indication of the pricing of the business class seats, but that should come around next week as well.
Business Class in a no-frills carrier. Do you think that works? It does indeed if it is done right. There are many no-frill carriers around the globe flying some sort of a bigger seat, some with success and others not so much.
Air Asia instantly comes to mind. AirAsia X, the airline's long-haul low-cost aircraft operations, typically with A330 aircraft with older angled flat-bed seats have been a hit on the markets that AirAsiaX operates in. Typically assigned on flights with longer stage lengths, the airline undersells the product, by not calling it a Business Class seat but a Premium Flatbed, while providing all the trimmings of business class. The airline flies these aircraft to Australia, and in recent history, all the way to Hawaii as well from their base in Kuala Lumpur.
Talking about narrowbody aircraft, one of the best example that comes to mind is Spirit Airlines of the USA, which sells non-flat-bed business class, as the "Big Front Seat". You can typically buy these seats for anywhere between $25 to $175, and the airline sells everything a-la-carte, so you need to buy the meals and the extra bags separately if you need them.
Both these approaches, and everything in between, have worked in real life. European carriers for the longest time have moved to Economy seats with middle seat blocked and sold it as Business Class for intra-Europe flights. British Airways, Lufthansa, KLM, Air France, they all do it. WOW Air, now defunct, offered a proper business class product called WOW biz, and it worked out very well for them given their long-haul operations across the pond on largely narrow-body aircraft.
So, will SpiceJet's Business Class work? Perhaps yes. If they price it right. India has long moved away from the 4x to 5x multiple that was charged for business class to more like double pricing. For instance, in the last six months or so, if you bought reasonably far out, you could buy Jet Airways or Vistara Business Class between Mumbai and Delhi for ₹ 14000 which was about 2-2.5x times the price of the Economy Class. Also, you could buy a last minute upgrade on the airport counter or bid for upgrades. I don't expect SpiceJet to do all that given they are new to the yield game of Business Class and have their own learning curve, but they will hopefully not charge too rich a premium for these seats.
The better opportunity for SpiceJet will be to use these aircraft on their flights to Dubai once their codeshare becomes active. Or even on their own flights abroad where for a 3-5 hour long flight, people would be willing to pay for a wider seat with better padding. I recently flew a 4.5 hour long flight on GoAir between Mumbai and Phuket and back, and the extremely thin seats were not good for my body.
The only thing to worry about is an aircraft swap. Planes can have issues and not fly, in which case, the fleet of SpiceJet is very diverse with various configurations. Once they sell business class seats, the passengers may have a problem being downgraded to a smaller seat if the same plane does not fly. With the price being right and the facilities being clubbed, I don't expect SpiceJet Business Class to be a failure otherwise.
Ajay Awtaney is a business travel & aviation journalist based in Mumbai, and the founder of the Indian frequent-traveller website Live From A Lounge. Ajay flies over 200,000 miles every year, and tweets about The Business of Travel at
@LiveFromALounge
.