Seven tips that will help you tackle the travel chaos during the peak season
A couple of weeks ago, we had a conversation about booking up your tickets on the cheap for the festive season. If you still haven't booked up,
perhaps the time is now.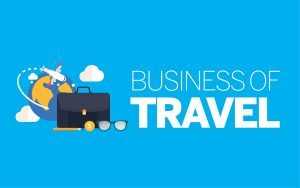 Airports will be crowded, lounges will be full and everything will be noisy. So keep your calm and make sure you travel easy this holiday season. Here are some tips on how you could make some peace with your travel in spite of the airports being choked.
1. Arrive at the airport early
During peak travel days, a lot of your bottlenecks won't be related to the late aircraft but rather your late arrival. Everyone is going to be on the road, going somewhere. So, there will be traffic jams, large queues to enter the airport, drop your bags, go through security check and practically every step of the way. So, start much earlier than you usually would. Because if you miss your flight, it is your problem, not the airline's.
2. Know your airport terminals
If you live in a city such as Mumbai or Delhi, check out for the exact departure terminal of your flight. There are multiple terminals, and if you arrive at the wrong one, it would take a really long time to find your way to the correct terminal. Check before you go!
3. Look at connecting flights
If you still haven't booked tickets and they have gone up in price, maybe an idea to explore is one-stop flights. Many a times, one-stop flights greatly reduce the cost of your travel. These would mostly be bookable by (online) travel agents only. For instance, Mumbai to Indore to Delhi would work the same distance as Mumbai to Delhi. But with 30 minutes more of travel time you may cut down the fare a lot. Remember to book them on the same PNR, else you are on the hook if the flight is delayed, not the airline.
4. Pack wisely
Airlines are strict about weight on the plane, and given planes will run full, the strategy of bringing everything along may not hold well. IndiGo zealously implements the policy of charging for overweight bags. Jet Airways has cut down allowance to one bag of 15 kgs for most domestic passengers. Flight attendants are questioning you on the plane if you bring two bags on board and will get you to put one under your seat. So, pick your battles.
Airports are going to be mercilessly full. That doesn't mean you have to wait with the commoners. You could be waiting with the one percent in the airport lounge, even if you don't hold status with the airline. Pick your credit card and check if you get lounge access or not.
6. Travel at odd hours
While everyone else is travelling at 8 AM on the days leading up to Diwali or at 10 PM on the weekend after Diwali, it may be a wise idea to pick the red eye flights or make it early in the day. There should be lesser congestion on the airport facilities, and delays are going to be far less expected for the morning flights.
7. Keep calm
You will run into many people who are not as well versed with the rules and with how things work at an airport or an aircraft. Don't look down upon them. Help them. Help the crew and say thank you. It is much more stressful for them being at work while you would be on vacation, and they are making your life better by putting their holiday away.
Ajay Awtaney is a business travel and aviation journalist based in Mumbai, and the founder of the Indian frequent-traveller website Live From A Lounge (www.livefromalounge.com).