Mini
The impact of airspace closure was not just felt on travellers to and from India, but also the rest of the world.
It has been a tough couple of days for travellers, with the sudden shift of events in the India – Pakistan relationships, which caused Islamabad to close their airspace for over 48 hours.
The impact of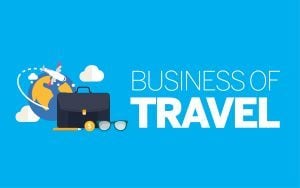 this move was not just felt on travellers to and from India, but also the rest of the world since the Indian subcontinent is a very important passage for flights from the West to the Asia Pacific. Subsequently, Afghanistan also had to close their airspace to traffic that wanted to enter Pakistan.
The effect of this move was drastic, given many airlines had to make adjustments to their plans midair. Ultra-long-haul flights from the USA had to divert to UAE for refuelling, and flights originating from India, which had taken a flight to head to destinations in Europe also had to join them at airports in Romania and UAE for fuel. Other flights cancelled altogether, such as Air Canada and United, which were flying to India but diverted or turned back to their origin.
As per news reports, approximately 1,100 planes overflew through Mumbai air traffic region on Wednesday, which was 35 percent more than the usual, since everyone had to divert. The cost of this airspace closure is massive, in all sorts of terms. Approximately 400 flights are being affected daily. Pakistan has continued to extend airspace closure and extended it till March 4 at the moment.
This means that there will be added stress on other aviation corridors, especially in Central Europe, Iran and India, which is the logical rerouting for most aircraft. The Middle East is anyways stressed out with the blanket ban of Saudi Arabia, UAE and others on Qatar, which is a chokehold on the hub of Doha.
This move would no doubt, impact travellers from India as well, heading to Europe and the USA. Flights to North America on Air India are taking a fuel stop in the Middle East, inevitably adding to the flight time. Also, it is expected that flights originating from Delhi, and proceeding westwards are going to take an extra couple of hours. This means an extra Rs 15 lakh of fuel per flight operated.
While this might not be an issue if this resolves itself soon, but if it becomes a long term issue, this would mean fares may go up to account for this extra routing and fuel. The most impacted are flights to Central Asia, which are seeing flight times go up by about 4 hours, for instance, the SpiceJet flight between Delhi and Kabul.
How to deal with this situation? Trust your airline to carry more fuel, and if you are planning to fly out of North India to the West in the coming days, insure your travel going forward till things get better. Safe travels.
Ajay Awtaney is a business travel & aviation journalist based in Mumbai, and the founder of the Indian frequent-traveller website Live From A Lounge (www.livefromalounge.com.) Ajay flies over 200,000 miles every year, and tweets about The Business of Travel at @LiveFromALounge.