In recent days, much of the narrative has focused on whether banks made an incorrect decision by providing additional funding support of Rs 1,500 crore ($220 million) to Jet Airways. Many espouse letting the airline fail and selling the assets. While this would provide a swift resolution — that would be the law of the jungle — the simple fact is that Jet Airways does not have the physical assets to cover even a minor portion of its debts.
In recent days, much of the narrative has focused on whether banks made an incorrect decision by providing additional funding support of Rs 1,500 crore ($220 million) to Jet Airways.
Many espouse letting the airline fail and selling the assets. While this would provide a swift resolution — that would be the law of the jungle — the simple fact is that Jet Airways does not have the physical assets to cover even a minor portion of its debts. However, as a functioning airline, we opine, its intangibles allow for Jet Airways to re-emerge as a viable company.
Here is what it should do:
1. Cost Cutting Urgency Amplified By The Ongoing crisis
Until just two months ago, Jet was flying four different types of aircraft (with many more additional subtypes), with three different types of engines, two air operating permits, and a team of more than 22,000 employees.
This large and (over)complex operation served 39 domestic and 20 international destinations, had quarterly cash flows exceeding Rs 6,000 crore and debt of over Rs 8,500 crore.
While Jet has attracted the higher yielding business passenger, the challenge for the airline has been its costs. Its cost per available seat kilometre (CASK) is Rs 5.16. Market leader IndiGo has a CASK of Rs 3.61, allowing it to offer competitive fares and pull traffic away from Jet Airways.
During this period of crisis, Jet has been re-negotiating with all stakeholders. It is even dropping Amadeus, the most expensive of the global distribution systems (GDS), for its ticket sales.
Re-negotiation is a painful process. Ironically, this crisis, which took the airline to the brink of meltdown, and massive fleet reduction, has amplified the urgency and imperative of cost-cutting. We will see a more understanding atmosphere all-around, giving Jet a unique chance to reach its cost-cutting goals.
2. The Jet Brand Is Still Trusted
Jet may be saddled with higher costs, but it attracts the "high yield passenger" business passenger. While the crisis has dented the Jet brand, it still commands the confidence of this category of passenger. To cite an example, the airline's frequent flier programme has over 200,000 Platinum category members, each of whom must fly a minimum of 60 flight segments a year to qualify. That is a source of sizeable revenue.
Premium travellers demand frequency, schedules and product. Jet delivered on the first two but faltered on the third. At some point, the product lost appeal and cost-cutting steps such as eliminating lounge access, the introduction of "buy-on-board" low-fares didn't help.
Jet must play to its own strengths
.
If Jet must dilute services, begin with those that least impact the passenger faith, before escalating to the most. Many times, it is just a small item which the passenger will not even notice or miss. For each kilogram saving of weight carried on-board, Jet Airways can achieve saving running in to lakhs of rupees per year.
Also, Jet must combat the FUD factor (fear uncertainty doubt), and re-build passengers' confidence with rock-solid predictability and on-time performance.
3. The Challenge Is To Address Cash Flow Impacts Of Short-Haul Flying
The domestic and short-haul flying (under six hours) requires a complete rejig. Over two-thirds of the domestic market is dominated by low-cost carriers. There is no way Jet can compete with IndiGo's breakneck expansion strategy of flying more planes to more places on more routes than anyone else.
Jet has pruned its network, pulling out of lower yielding markets. The short-haul Gulf and middle-east markets have seen yields crash. Many of these destinations cannot justify a premium product. Expect the management of the airline to take hard decisions on other markets as well. Focussing on where not to fly, is as important, on where to fly.
JetLite is a millstone around Jet's neck, and the lenders may hive off JetLite separately as an LCC (low-cost carrier).
4. The Air France-KLM Alliance Will Deliver Revenue Stability On Long-Haul Flying
Jet is the only private Indian airline engaged in long-haul flying (more than six hours). Since 2017, it has a strong co-operation agreement with Air France-KLM, one of the largest airlines in the world, and uses Amsterdam as its European hub. It was a sore point with minority partner and Abu Dhabi-based Etihad Airways.
There was a development that was missed in the news cycle but points to strong confidence in Jet's recovery. Just two days ago, Air France started selling Jet Airways' flights as Air France codeshares, from May 1, on the GDS.
A codeshare is where one airline sells a flight under its own code, but the flight is operated by another airline. Jet has similar reciprocal codeshares with both Air France and KLM from their Paris and Amsterdam hubs, respectively.
The codeshare agreements allow Jet to earn revenues for its share of flying, usually on pre-determined and negotiated terms. Jet also has codeshares with Delta over London Heathrow giving it access to three of the four largest European hubs.
This delivers revenue stability in the form of a broader network, thus appealing to and carrying more passengers. Jet also enjoys a competitive advantage as no other Indian airline will enter the same alliance.
Air France-KLM is a founding pillar of the global SkyTeam alliance, and remains solidly profitable with a net income of $463 million in 2018. The Indian long-haul passenger is the target of global airlines, especially Qatar Airways and Emirates. (Emirates and Dubai airport see 12 percent of their traffic to-from India). Air France-KLM has a vested interest in ensuring the success of Jet Airways and we doubt that it would risk its reputation by announcing the codeshare if the survival of Jet was in doubt.
5. Add In A Potential Delta Airlines Joint Venture And There Is A Strong Moat
From the current enhanced cooperation agreement, Jet Airways can likely move into the Air France-KLM-Delta joint venture. The joint venture, which is subject to anti-trust immunity, enables the coordination of ticket pricing, schedules, capacity, and revenue. It enables the optimisation of both revenues and costs.
Some signs pointing to this possibility include the current CEO of Jet Airways who was the senior vice-president of Asia Pacific and vice-president of Alliances at Delta Air Lines. Geopolitical issues (the stance of American carriers against the Middle East Big 3) prevented Delta buying equity in Jet while "arch-enemy" Etihad held a substantial stake. Delta has net profits of a whopping $3.9 billion and strong free-cash-flow. With Etihad expressing its desire to exit Jet Airways at a meagre Rs 150 per share, Delta can buy a sizeable stake in Jet Airways.
A stake will enable Delta to leverage Jet Airways to feed the international traffic that is connecting to points in Europe and North America. Jet Airways commands a 29 percent market-share of all international traffic carried by Indian carriers and deploys about two-thirds of capacity to international flying. Long-haul flying involves complex procedures and aligning of schedules, an alliance is valuable. A joint-venture structure also protects revenue integrity.
6. The Boeing Angle
Jet is a valuable customer of Boeing. At its peak, its fleet was 123 aircraft, with 77 percent of the Boeing make. Up to 100 percent of its orders are with Boeing.
The largest operators of Boeing in South-East Asia are Lion Air Group, Singapore Airlines Group, Garuda Indonesia and Jet Airways, which collectively fly 544 Boeing aircraft. These airlines have ordered a combined total of 622 aircraft, where Jet constitutes 36 percent.
Boeing's 737 Max
faces plenty of challenges. Garuda has cancelled its Boeing 737 Max order and Lion Air is strongly considering the same. The ongoing trade war with China has just seen Airbus bag a 290 narrow-body aircraft order from China. India becomes that much more important to Boeing.
Boeing's other customers in India include Air India, SpiceJet and Vistara (yet to take delivery). Air India is likely to be divested next year and SpiceJet, though doing well, is facing increased challenges due to the grounding of the 737 Max, and the aggressive expansion by main competitor IndiGo.
The
statement by Ajay Singh
, SpiceJet's chairman calling on policymakers to address structural challenges in the Indian market echoes the sentiments of many in its tone of frustration and dismay with the state of the Indian aviation sector.
When SpiceJet faced a similar crisis as Jet, Boeing worked collaboratively with SpiceJet. Expect Boeing to protect its interests and work in a similar manner with Jet.
7. The Prime Landing And Parking Slots, And Bilaterals Will Remain With The Airline For Some Time
The enviable assets of landing and parking slots, and bilateral flying rights Jet Airways has built over the years is one of its strongest. Contrary to popular belief, regulations prevent these assets being taken away from Jet for some time.
With the cash infusion, Jet will re-induct its grounded aircraft, and ramp up to flying a much-expanded schedule. Expect it to retain key prime-time slots at the over-congested metro airports, and valuable bilateral rights to prime destinations such as London, Amsterdam, Paris, Dubai, etc. Without a network and connectivity across it, slots don't quite work. Competitors may get to only feed on the scraps, which may not make economic sense.
8. What About A Purchase By The Tata Group?
There has been speculation that the Tata group, wanting the immediate network, slots and rights benefits a Jet acquisition would bring, will emerge as a buyer. The industry rumour-mill has it that the Tatas had demanded that the Goyal family not just exit the airline, but the aviation business as a condition.
The current structure has Naresh Goyal holding 25.5 percent of the shares. The agreement, while requiring him to reduce his stake to below 10 percent, allows him to re-bid for Jet Airways, and he needs just 0.5 percent shares to regain the magic 26 percent share and exert substantive control.
It is unlikely that Tata's will step in, and with an uncertain election result, caution will prevail.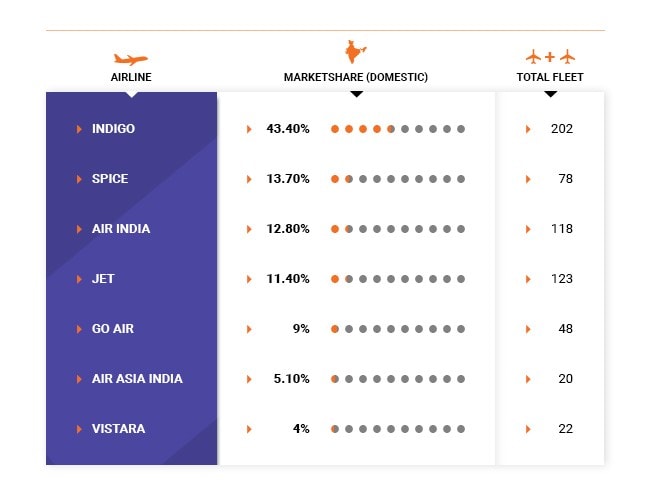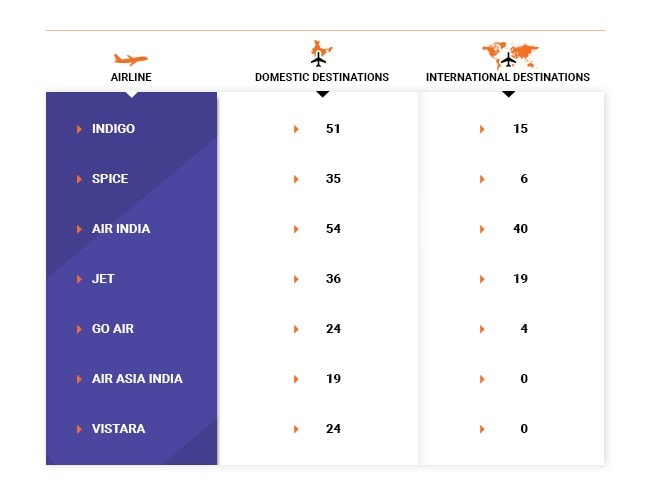 Overall, the situation at Jet Airways is very challenging. The argument of letting the airline fail and not having banks step in was certainly valid but ignored the
systemic impacts to the sector
.
The fund infusion gives Jet the breathing room to address core issues. With the erstwhile promoter no longer involved, it also gives the management the independence to act.
We believe Jet Airways will emerge as a viable airline, and hope that the Indian aviation sector narrative changes from failed airlines to those that emerged like the Phoenix from the ashes.
Devesh Agarwal is the editor of BangaloreAviation.com. He is ranked 6th on Mashable's list of aviation pros on Twitter @BLRAviation. He is an elite level frequent flier with both Jet Airways and American Airlines, and shares the good, the bad, and the ugly about the Indian aviation industry without fear or favour.
Satyendra Pandey has held a variety of assignments in aviation over the past 14 years. Most recently he was the Head of Strategy & Planning at a fast-growing low-cost airline. Previously he was with the Centre for Aviation (CAPA) where he led the advisory and research teams. His experience includes restructuring, scaling and turnarounds.