Mini
The past few days, I've received tonnes of queries about how to travel in luxury, on a budget. The power lies in the art of using airline and hotel loyalty programmes to collect miles and points, which you can later use for redeeming towards free flights or hotel stays.
The past few days, I've received tonnes of queries about how to travel in luxury, on a budget. While I've written extensively about this subject for about 8 years now, I thought I could put down some tips for everyone to know how they could get started with flying in business class or more, at prices next to nothing.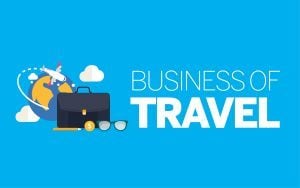 The power lies in the art of using airline and hotel loyalty programmes to collect miles and points, which you can later use for redeeming towards free flights or hotel stays. When I mean free, it is not exactly Zero, but the amount is significantly lower, because you still have to pay the convenience charges, fuel surcharges if any, and some taxes for the air ticket.
The first step to this journey is to start engaging with loyalty programmes. A lot of people still ignore this simple step, which if done religiously, could change a lot for them. For instance, I was travelling on Jet Airways a couple of weeks back and the co-passenger in the next seat did not have a JetPrivilege number on their boarding pass. Given they had an expensive ticket for this route, they could have easily earned 900 JPMiles for this flight.
Signing up for loyalty programmes is free of cost. It allows the airline or hotel chain to award you notional points every time you use their services. For airlines, you can book from any source and still earn those miles, but for hotel bookings, hotels insist you can only earn if you book with a corporate travel agent such as International Travel House or Carlson WagonLit, or you book directly with the hotel chain. Make it a point always to credit your stay to the hotel or airline chain.
In India, you can sign up for JetPrivilege for Jet Airways flights, Flying Returns for Air India or Club Vistara for Vistara flights. SpiceJet Also recently launched a loyalty programme. In terms of hotels, Hyatt, Marriott and Hilton have some of the best hotel programmes out there. The bar to stay in these brands has also dropped a lot over the years. Many of their brands could cost ₹ 3000 to ₹ 5000 a night, which is directly competing with the unbranded hotels. Also they have spread themselves across the country. For instance, Marriott is India's biggest hotel chain, and most of their hotels are not the 5 Stars but more humble hotels such as Four Points and Aloft.
When you want more points, you can earn them in tonnes of different ways. One of the simplest way is using your credit cards. There are many banks such as American Express, Citibank and HDFC Bank, which give you enough miles just to sign up for the credit card. For instance, when you sign up for the American Express Platinum Charge Card, you get 60,000 Membership Rewards points. Each of these points can be transferred to Marriott or Hilton's loyalty programme and you can get free hotel stays out of these points. Or you could transfer to Emirates to get a free flight out of it.
You can also buy points from these reward programmes, or many a times, you can just transfer some of your credit card points to these programmes to bulk up your balances. For instance, even programmes such as Payback transfer to JetPrivilege, which means you can save those Payback points for travel rather than use them to buy something you don't need.
Another way to earn miles is your shopping. I recently heard the story of someone who used the opportunity to do up his home to also bulk up on JPMiles. How? He just used the JetPrivilege online shopping store to go to various online shopping portals and shop for all the furniture he needed. You could also install some cool widgets such as the JetPrivilege Scout, which keeps monitoring your browsing and tells you all the opportunities for you to earn JPMiles.
Remember however, that loyalty programmes are all about long-term loyalty and not about quick wins. I've also heard a lot of people try to circumvent the system to get the miles and not consume the products. Which is not exactly looked at nicely by the bigger players such as those who are generating those miles for you.
And if you are wondering why do you want to engage yourself in another use of your precious time? It is because it can bring you a world of rewards which you never thought before. You can use your miles to travel to your family on a last-minute impulse trip when the revenue ticket prices have skyrocketed, like I used mine to fly in my wife to meet her family for six hours last weekend. Or you could build a bank of miles towards your dream trip. Like I paid about 60$ per head in December to fly me and my wife from Frankfurt to Mumbai in Lufthansa's First-Class product.
There is a lot you can do with your miles. The first step is to start earning them. And what better than Budget day to make an allocation for your miles as well, and not just your SIPs and other financial products.
Vistara is one of the four launching partners of CNBCTV18.com.
Ajay Awtaney is a business travel & aviation journalist based in Mumbai, and the founder of the Indian frequent-traveller website Live From A Lounge (
www.livefromalounge.com
.) Ajay flies over 200,000 miles every year, and tweets about The Business of Travel at @LiveFromALounge.