The Indian traveller has never had it so good. 2018 saw the explosion of launch of international flights from India.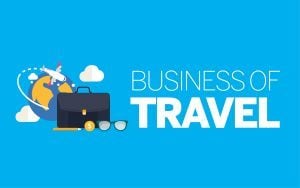 GoAir got permission to fly abroad
, and it did, starting up with flights to Phuket and Maldives from so Mumbai, Delhi and Bangalore. The
domestic market leader, IndiGo,
also started to focus on international expansion seriously, opening newer routes such as (no surprise there!) Phuket and Maldives, but also connected tier-two city pairs such as Ahmedabad to Dubai, Muscat and Kuwait, Amritsar to Dubai, and Bangalore to Hong Kong.
The legacy international carriers were not far behind. Jet Airways opened up flights between Mumbai and Manchester, Pune and Singapore and Air India launched Bangalore to London. Air India also relaunched Mumbai to Frankfurt. I do have to mention the part where due to Jet Airways' financial situation, they culled out a lot of stations from their south India network connecting to the Middle-East, a space IndiGo was happy to fill in.
International carriers were also excited about India. The biggest newsmaker in my mind was WOW Air, which promised Rs 13,500 fares from India to Iceland, and onwards to the USA. The only caveat, travel very light, and pay for everything else. Qatar Airways-backed Air Italy has also launched flights from Delhi and Mumbai to Milan, aiming at making connections from India to the Americas.
More Action in Indian Skies
But if 2018 was a start, 2019 will see a lot more. Indian airlines, with all the new aircraft they are continuing to induct in their fleet, are starting to add a lot of tier-2 cities to popular international destinations. That trend will continue. We should see a lot more capacity addition to fly abroad from tier-2 cities of India.
All eyes are however on IndiGo's long-haul expansion plan. IndiGo has just received their first A321neo, which is a plane that can fly further and carry more people as compared to the A320 fleet that has been their backbone so far. It has also signed up a codeshare pact with Turkish Airlines, signalling IndiGo's flights to Turkey are around the corner. That would be a welcome move, because no Indian carrier flies to Turkey yet, and they have an excellent new airport coming up by March 31.
IndiGo has long wanted to fly to London as well, with double aisle planes earlier, but has cut short its ambition to try and fly with the A321neo aircraft first. They have the slots, and if this materialises, prepare for a long 10 hour plus ride to London Gatwick from Delhi. Jet Airways has also requested for slots to add more Delhi to London Heathrow flights.
Additionally, there is also excitement to see
Air Vistara take wings internationally.
While they have not been given permission to fly abroad at the moment, they have a lot of new A320 family aircraft scheduled to join their fleet soon, and also the Boeing 787-9s will be due towards the end of this year.
The interest is inwards too. One keenly watched announcement will be Delta's launch of its non-stop flight from the USA to Mumbai. It still hasn't announced if they will connect Atlanta or New York JFK non-stop to Mumbai, but that should be another new long-haul flight coming to the city. Looking at the success of Air India's Delhi–San Francisco operation, United will fly this route later in the year as well.
Some of the other interesting flights to expect in 2019 are:
Philippine Airlines: Manila to Delhi (w.e.f March 31, 4 times weekly)
Ural Airlines: Moscow to Mumbai (w.e.f. March 31, daily)
Arkia Airlines: Tel Aviv to Kochi and Goa
Air Peace: Lagos to Mumbai
Air Tanzania: Dar-es-Salaam to Mumbai
LOT Polish Airlines: Warsaw to Delhi
Clearly, there will be more coming. But for now, I'm glad to see that the passion to woo the Indian traveller has arrived, and there are several airlines invested in the cause, not just from India, but international as well.
Ajay Awtaney is a business travel & aviation journalist based in Mumbai, and the founder of the Indian frequent-traveller website Live From A Lounge (www.livefromalounge.com.) Ajay flies over 200,000 miles every year, and tweets about The Business of Travel at @LiveFromALounge.