Mini
Finding time to eat right and workout is a challenge for sure.
As much as Business Travel is looked at with enviousness, it is all about getting up at 4:00 AM to catch a flight at a short notice, and then cram in a day full of work and do a social dinner.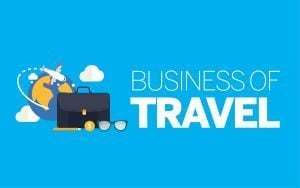 The normal work cycle goes for a toss, so fitness and nutrition go further down the list. Finding time to eat right and workout is a challenge for sure. Carrying everything you need in your carry-on is another one for sure.
First up, the food. Let's get this straight, we love carbs, but we need to move away from them. How about salads for lunch? If not all of it, then a lot of salad before you start with the butter chicken and the makhani dal. The other thing to steer clear of is the sugar that is all around us. Those cookies in the meeting room, the can of cola we open up with the meal. There are credible alternatives. I stay hydrated on the road with a lot of water. Black coffee if not water.
Most probably, a lot of it is also coming your way on the breakfast, so stop piling those croissants on your plate. While I am not a big fan of fruit for the fact that it has a form of sugar as well, but if you must, fruit is still better than cake with your morning coffee. More protein over carbohydrates and you are sorted.
At the airport, how about a bit of a health routine? It is easy. You could get off the people movers and walk to your gate. If you do not have work to do before you get locked in on the metal tube, the airport is a fun place to walk around and people watch. I am guilty myself to grab a plate at the airport lounge, but that is the nature of my profession as a passenger experience expert, and I do not sit there for a minute more than I have to and get walking the minute I'm done reviewing the place.
Last but not the least, your hotel is your home away from home. I am not sure why am I always welcomed with sugar every time I land up at a hotel. Even a brand such as Westin, with its focus on health, places pastries in the room rather than nuts in India at least. But almost all the hotels have a gym.
My personal preference is to explore the city with a jog, but most times I don't find the time. The treadmill comes a close second. You could also do a quick session of Yoga or your own personal workout in your hotel room before heading out for the day.
Ajay Awtaney is a business travel & aviation journalist based in Mumbai, and the founder of the Indian frequent-traveller website Live From A Lounge (
www.livefromalounge.com
).