Most people I know from work look at travel and personal finance in two separate pockets. They travel 50-100 days a year, but still end up sitting at the boarding gate before the flight, wondering why does the other guy get to go inside the lounge, or travel business class, and so on, while the answer sometimes lies in their own pockets.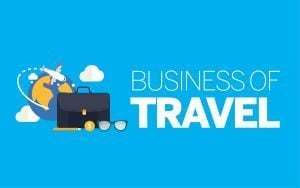 As Indians, we love free. So, back in the early 2000s, when all the banks were on a credit card issuance spree, our notions about using credit for a free card came about then. Till date, I find a lot of people at least in my immediate circle, who think of getting the best
free
credit cards, using it as a medium to pay their bills, but not looking at it as a tool in their arsenal to collect travel rewards or benefits that they may be able to get by paying a bit of a fee. It is just being penny wise and pound foolish.
I'd like to lay down the case for considering a better card for your use, so do indulge me for a moment. Most cards have enough rewards built in for you to be able to recover your fees paid. For instance, Axis Bank Vistara Credit Cards offer free tickets on Vistara (only taxes to be paid). Even if you pay Rs 10,000 for the top-end variant, you'd get a free business class ticket code, which means, you could be flying the excellent Vistara Business Class at least once in exchange of the fee. Jet Airways top-end co-branded cards with American Express, HDFC Bank, IndusInd Bank and ICICI Bank assure you of one free economy class ticket per annum and bonus JPMiles in exchange for a fee. I think the maths makes sense. Pay a fee, and get a good card that fits your requirements, rather than go for free.
Right Budget, Right Card
So how should you look at a travel rewards card, really? The best answer is, according to your budget for paying for a credit card, which shouldn't be Zero ideally, your earning potential (part of the Bank's screening criteria), and the benefits the cards offer. Various airlines have also tied up with various banks to issue co-brand credit cards, which offer benefits on a particular airline. So, if you fly Air India, Jet Airways or Vistara a lot, it may be to your benefit to explore one of their co-brand cards.
If you are earning Rs 4-8 lakh rupees a year, you'd fit the parameters of an entry level card product from these card issuers. Citibank PremierMiles, which comes for a fee of Rs 3,000, offers a proposition where booking most of your travel gets you 10 PremierMiles/Rs 100 spent, which convert to a value of Rs 4.5 for use against future travel. Some visits to airport lounges come along as well. Many banks offer co-branded credit cards in this entry-level space, but the perks on this one are unmatched in my opinion.
The options get exciting as you go up the food chain and want to pay more and more. For instance, if you were a frequent Jet Airways flier, you could look at the HDFC Bank JetPrivilege Diners Club Credit Card, which gives you an awesome 24 JPMiles/Rs 150 for booking Jet Airways tickets, apart from global lounge access at over 700 lounges. The American Express Jet Airways Platinum Credit Card, with a first-year fee of Rs 5,000 plus taxes is a good card to consider for anyone earning about Rs 10 lakh upwards, given it gives 16 JPMiles/Rs 150 for Jet Airways tickets, 8 JPMiles/Rs 150 for everything else and countrywide lounge access, including the gourmet-food serving American Express Lounge at Delhi Terminal 3.
It Always Pays In The End
At the highest end, the rewards far outdo the money spend on fees. So, if you travel, a lot, or spend, a lot, you could look at cards from the lifestyle portfolios of the banks. HDFC Bank Diners Club Black credit card offers 33 percent of your purchase back as travel rewards when buying from various merchants, such as Uber and Tata Cliq (the list keeps changing every year). The American Express Platinum Card frequently gets you discounted business class tickets via their tie-ups with various airlines globally. The Citi Prestige Card throws in a fourth night free at hotels when you book via their concierge desk and allows you to bring yourself in style from the airport with the twice-a-year complimentary limousine service in the Asia Pacific region. All of them also provide unlimited lounge access across the globe.
To sum up, I just wanted to bring to the attention of my
CNBCTV18.com
readers about how the world of travel has meshed in with the world of personal finance, and if you're willing to consider the right financial products, you'd be getting benefits which are far better than the fee you pay for them.
Ajay Awtaney is a business travel & aviation journalist based in Mumbai, and the founder of the Indian frequent-traveller website Live From A Lounge (
www.livefromalounge.com
).