I am writing this column from my perch in Mumbai, before I sign out for the day and head to Bangalore on a spanking new Boeing 737 MAX aircraft. While I will be doing that, Singapore Airlines will re-launch the world's longest route on an Airbus A350-900 ULR aircraft between Singapore and New York Newark, a 19-hour flight made possible by the new technologies developed over the past few years.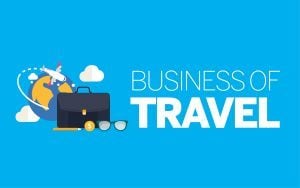 Flying has evolved, and if you plan for it a bit, perhaps you could get a much quieter and better travel experience, making you rethink about the pain that travel has become over the years. Apart from airline preference, price and schedule, I do look out for the plane type on the route. When booking, you can also determine which plane is going to fly the route.
Both Airbus and Boeing have made some technologically advanced aircraft which are now in the air, and it is only natural that you should look out for these cutting-edge aircraft to fly your next flight.
Singapore Airlines Airbus A350-900 airplane at Amsterdam Airport Schiphol in Amsterdam, Netherlands. (Photo by Creative Touch Imaging Ltd./NurPhoto via Getty Images)
Better long-haul flying with these widebodies
The Airbus A380 started the current cycle of innovation on the long-haul segments. Although you don't see as many of these super jumbos in the air as I'd hope, the A380 is one of the world's favourite aircraft. A double decker aircraft, this aircraft gives enough space for the airlines to make some luxurious amenities possible, such as on-board bars and showers. Next, some airlines are planning to put sleeping pods in the belly area of the plane too. For the double-decker it is, the plane is very quiet, and a marvel to fly.  Emirates, Singapore Airlines and Lufthansa fly the A380 to India.
Boeing's 787, also called the Dreamliner, is the first aircraft which featured a totally reinvented cabin experience, working on the air pressure and humidity, making sure you don't feel dry on those high altitudes of the plane. Boeing also brought in larger windows, the largest of any aircraft, which can be totally darkened to replace a shut window. The 787's lighter composite materials and cutting-edge engines transformed route economics, making many routes workable which never made sense before.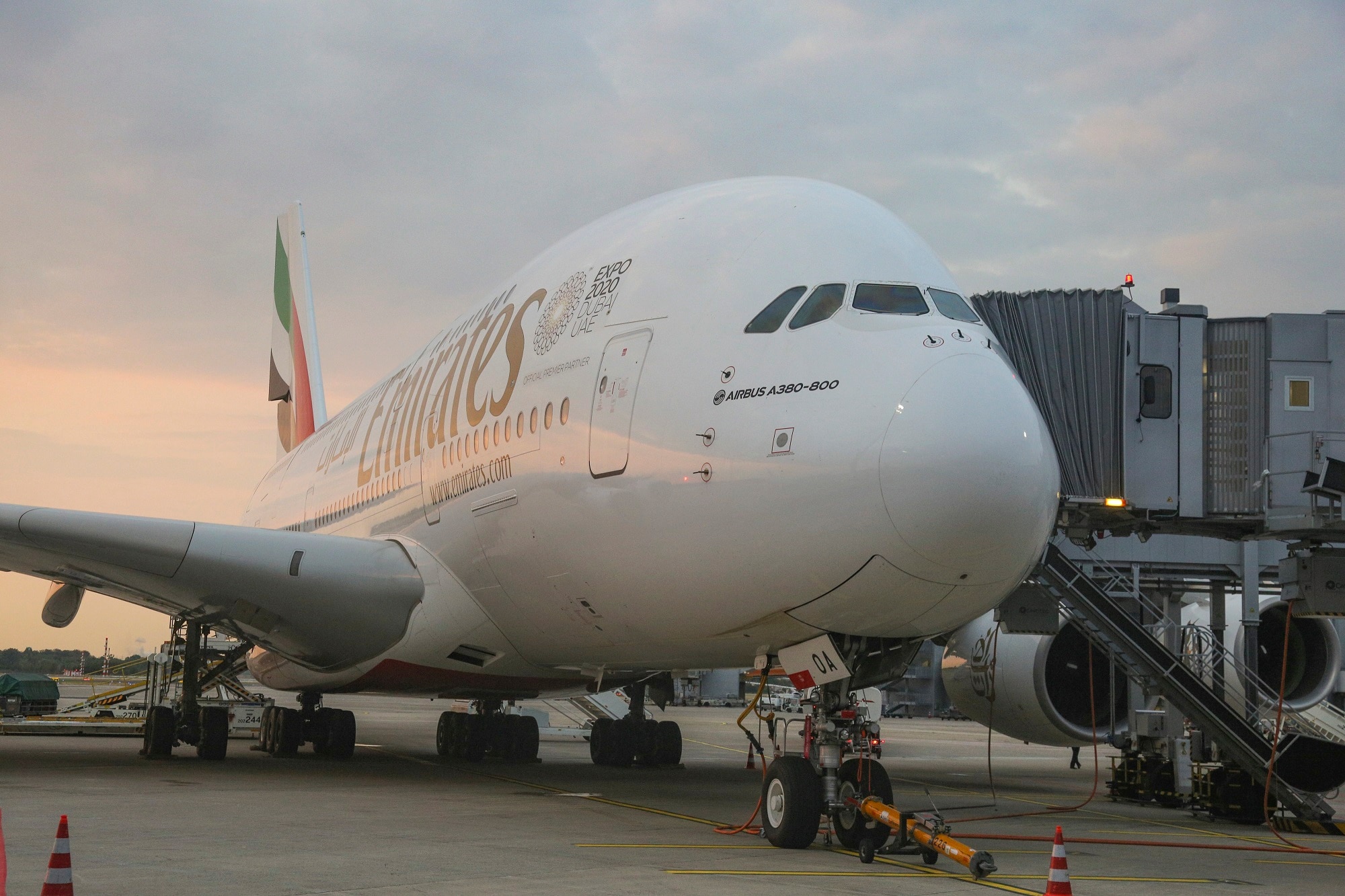 Emirates Airbus A380 docked at Dusseldorf Airport in Germany on August 21, 2018. The double-decker airplane as seen during the golden hour in Dusseldorf airport. Emirates operates 2 daily flights with A380 from Dubai International DXB airport, UAE to Dusseldorf International, DUS airport, Germany, flights EK55 and return to Dubai EK 56 and EK57 and return EK 58. Emirates is the largest Airbus A380-800 operator with a fleet of 104 airplanes and 58 more in order. (Photo by Nicolas Economou/NurPhoto via Getty Images)
Air India has the 787 as their flagship, and they also use the aircraft to fly some domestic flights such as on Mumbai – Delhi and Delhi – Chennai. Qantas is using the 787-9 to fly between Australia and UK non-stop for 17 hours. And Singapore Airlines will launch it on their Delhi - Singapore flights end of October 2018. Vistara has 6 on order, which will make them the backbone of Vistara's long-haul fleet.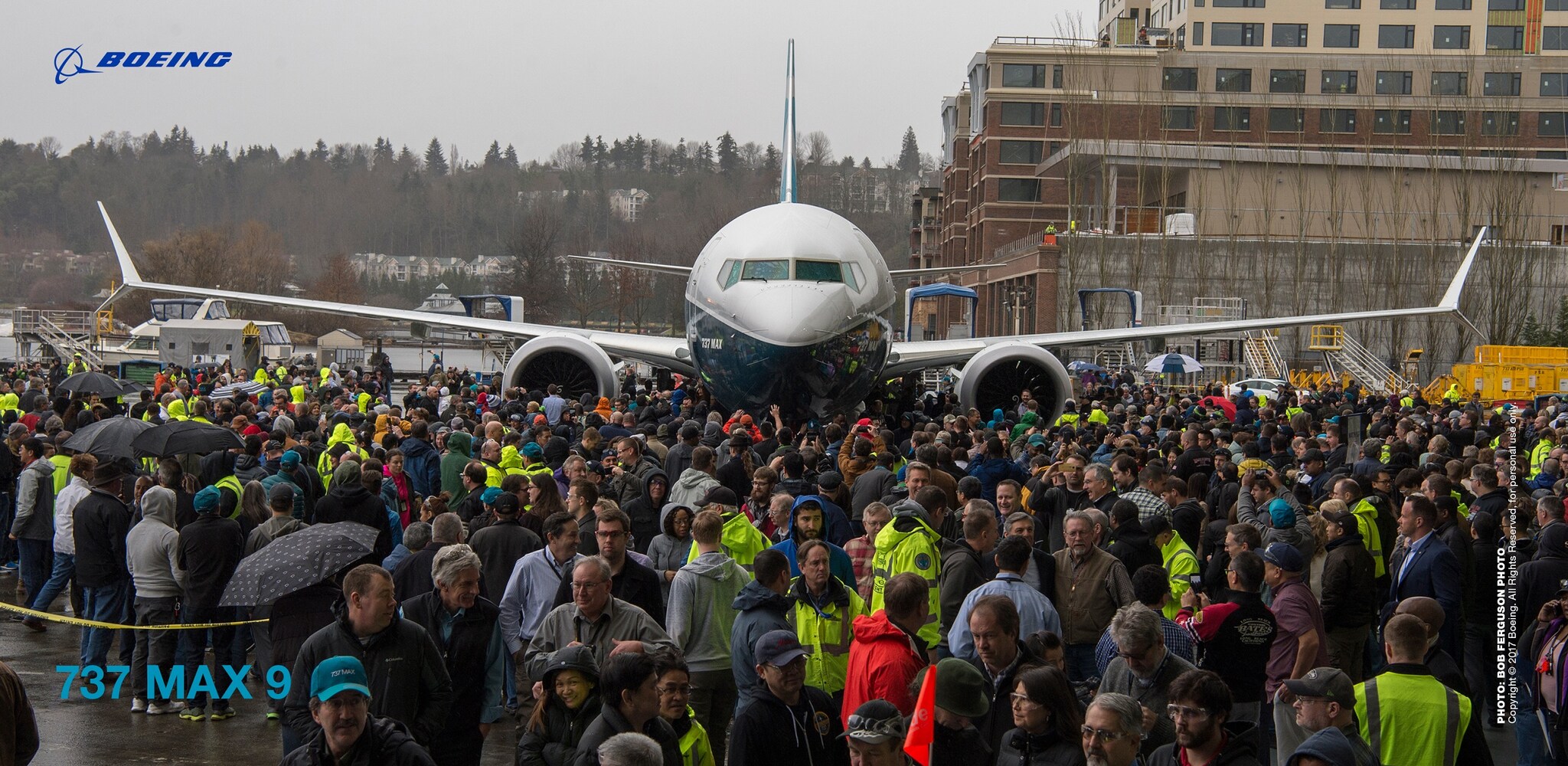 Boeing 737 Max
Airbus responded with the A350 XWB, which has found many takes. The A350 has straight walls and a flat cabin floor. The Airbus standard for 18" seats means even in economy class, you are not rubbing against your neighbour's shoulders. It is a significantly quiet plane, and the passenger experience inside is designed to make you feel fresh and a whole sense of space. With extra fuel in the hold, this is the plane that will make a 19-hour flight possible for Singapore Airlines. Into India, Lufthansa and Singapore Airlines are a couple of the airlines that fly the A350 to India.
Domestic and regional flights are not far behind
But if you are not flying international, do not worry. Boeing has started delivering the 787 MAX 8 aircrafts to Jet Airways and SpiceJet, which should make your flying much quieter. Along with the A320Neos, which are the bedrock of the fleets of Air India, Vistara, IndiGo and GoAir, these two planes will be what you should expect to fly more and more from India to South East Asia and the Middle East. Perhaps even London, if IndiGo gets it their way (with the A321neo of course). The quiet on these planes however is compromised by the airlines adding that one more row which takes away the leg space. However, some airlines such as FlyDubai have used the space to put in flatbeds for their business class fliers on the 787.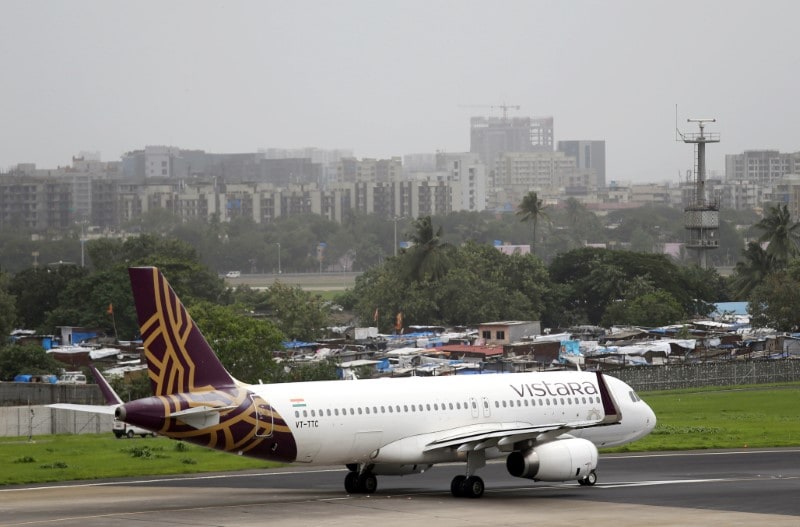 A Vistara Airbus A320 passenger aircraft prepares for takeoff at Chhatrapati Shivaji International airport in Mumbai, July 11, 2018. REUTERS/Francis Mascarenhas
Your Wellbeing counts
Not all airlines and not all aircraft are going to be the newer ones. But perhaps once you know about your options, you should be able to make a better choice not just for flying the better planes, but arriving well-rested and more efficient at your destination. #paxex afterall is not just a hashtag on Twitter, but a real focus area for airlines and manufacturers both.
Ajay Awtaney is a business travel & aviation journalist based in Mumbai, and the founder of the Indian frequent-traveller website Live From A Lounge.