Mini
The logical use of airmiles, then, of course, is to buy redemption tickets, which cost much more in cash.
Mileage programmes, when used right, make a lot of sense. The logical use of airmiles, then, of course, is to buy redemption tickets, which cost much more in cash.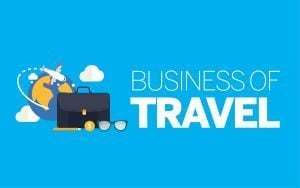 For instance, this Diwali, given it was the festive season, I was travelling from Delhi to Mumbai after celebrating with the family. Return fares on the segment were through the roof with Rs 14,000 one-way per passenger for an economy class ticket booked months before. Instead, I redeemed 17,000 JPMiles each for two people and flew Business Class by coughing up only a few hundred rupees each. Tickets in business class were going for Rs 36,000 a passenger that evening.
Deeply discounted travel is the main reason you should be interested in accumulating airmiles. We've talked about that
before
. And while most of the times you can earn those miles by flying, or credit cards or ten other ways, sometimes it just makes sense to buy miles. Here are the instances that you should keep in mind:
When you are very close and you need to reach the finish line for your ticket
If your account has almost enough miles to book a trip you want to go on, it may make a lot of sense to top off the account by buying the remaining miles so that you can head on your trip. Ideally, you should do this when you know award seats are available for the dates you want to travel, and you expect someone else to take them by the time you get the rest of the miles.
For instance, you see a business class seat open on Jet Airways from Mumbai to Paris and back. Each seat, one way, costs 85,000 JPMiles and you have a total of 160,000 JPMiles. You could buy the remaining 10,000 miles for about Rs 12,500 and then redeem those tickets. It would still be much cheaper than buying the business class tickets.
To buy premium cabin tickets cheaper
Mileage tickets start to shine when you don't have to spend a lot of money to fly premium cabins. Buying miles to redeem for an international business or first-class award ticket can be substantially cheaper than buying the ticket itself. Take for example the approach of buying Avianca Lifemiles for flying first class on Star Alliance airlines. Would you rather pay about Rs 60,000 for buying miles towards a first-class seat between Germany and India on Lufthansa, or would you rather pay Rs 4,00,000 for a ticket?
Reset the clock on your expiring miles
Many mileage programmes expire your miles when you haven't earned or burned in the programme for a predetermined period. In this case, buying a few miles would help you reset the clock to extend the validity of your miles.
Look out for deals
If you know that your favourite programme has a pattern of organising frequent discounts or offers on sale of miles, wait for that promotion to come around if you need a lot of miles. Programmes such as LifeMiles and JetPrivilege do frequent sales of miles while Air India allows you only to buy half the number of miles already in your account.
Sometimes a quick search may help you get a good offer. For instance, LifeMiles is currently offering a sale only for LiveFromALounge members where they offer 1.45 miles bonus on buying one mile. That means, you could get a discount of 70 percent on the cost of a ticket when you buy them with miles.
Who should you buy miles from?
Miles are sort of a currency, with a detailed rulebook that dictates their use. And programmes strictly disallow the selling of miles to other members. The airline can decide you are contravening the rules of the mileage programme, and shut you out for good due to this suspicious activity. Also avoid buying miles from mileage brokers online, because they are also overstepping the terms of the programme.
You can only buy miles legitimately from the airline or the mileage programme. Many programmes, such as JetPrivilege, run frequent promotions on the purchase of miles, where you get a discount on the price of miles, or get bonuses as per a tiered structure.
How do you determine if you are doing the right thing buying miles?
Whenever you want to buy miles, always do the math. You should add up the cost of the miles you plan to buy along with any applicable taxes and fees on buying them and redeeming them. On the other hand, compare it with the cost of the cash price of the ticket. The equation would usually work better for miles on long-haul international trips and not so much for domestic trips.
If you do buy miles, also look at the value of the miles you won't accrue on the ticket. For instance, it makes no sense to buy and redeem miles for a Mumbai – Goa ticket when the cash ticket would usually go for Rs 2,500 to Rs 3,500. Also, note that when buying miles, they are not counted toward status. Spending cash on miles won't help you become an elite with the airline you are doing business with.
But don't buy tonnes of miles and allow them to sit idle in your account. Miles are a depreciating commodity, since airlines can change their award ticket charts any time, and that usually works in their favour, not yours.
Ajay Awtaney is a business travel & aviation journalist based in Mumbai, and the founder of the Indian frequent-traveller website Live From A Lounge (
www.livefromalounge.com
).