While
Jet Airways
is undergoing tough times, one thing I got to hand to them is the fact that they've still been in business for over 25 years. Roughly first fifteen years on their own terms, and then on others terms though.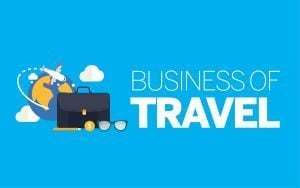 Jet Airways 1.0 was the original Jet Airways which became the talk of the town for all the right reasons. Launched by Naresh Goyal himself, it went on to set a high bar of hospitality and got people to switch from Air India (Indian Airlines then).
Jet Airways 2.0 existed roughly between 2006 and 2009, where Jet Airways acquired Air Sahara, turned it into JetLite, and launched JetKonnect. There were three variants of Jet Airways in the air, and you got some features on some aircraft and some others on flights. They even code-shared with arch-rival Kingfisher Airlines for a while. Passenger amenities such as meals on board were cut as well.
Jet Airways 3.0 was the carrier selling a part of their equity and majority of the JetPrivilege programme to Etihad and participating in Etihad Airways Partners (EAP). They launched a slew of flights to Abu Dhabi, which would transfer passengers on Etihad. Eventually, EAP fizzled out, so much so that they quietly removed all the Etihad branding from all of Jet Airways marketing collateral. The multitude of flights to Abu Dhabi waned too.
Jet Airways 4.0 was the airline coming back on their feet to claim their position as a full-service network carrier. Domestically, they launched a lot of new flights to new stations, refreshed their in-flight offering, brought in new aircraft (the 737 MAX), focused on the passenger experience with new in-flight entertainment system and so on.
Internationally, the airline moved their European hub from Brussels to Amsterdam. They also got into a deep partnership with KLM/Air France/Delta/Virgin Atlantic to bring people from India to the US and other parts of Europe and America.
Jet Airways 5.0 is in the making right now. And it is not much different from Jet Airways 2.0. Jet Airways is progressively restructuring their network, which means a lot of flights are being cut down and a lot of stations being closed for the moment. Point to point flights to the Middle-East are being reworked for hub operations via Mumbai and Delhi.
A huge cut has been made on passenger amenities too for economy class passengers. Meals are being taken away from most of the economy passengers. Come January, you would only get a meal in economy class on a domestic flight if you are flying the highest fare family tickets or a corporate fare, or a JetPrivilege Gold or Platinum member. Most economy class passengers are also going to miss lounge access which was a given as a perk for their frequent business with the airline.
Essentially, from being a full-service network carrier, which meant you could connect on flights with joined tickets, interline between airlines and expect to earn miles and meals on your flights, Jet Airways is now going to be just a network carrier. You can still access their network of airline partners and use them to travel abroad or domestically and earn miles, but a lot of the onus has shifted on you, the passenger, to take care of yourself.
Having said that, Jet Airways 5.0 still has a very large use case in India. And there are ways to mitigate the loss of passenger experience at the moment.
First, for the Mumbai travellers, which is the home of Jet Airways. All other things being equal across airlines, Jet Airways has one of the strongest networks for domestic and international flights out of Mumbai. One differentiation is the facilities itself. While IndiGo operates out of Terminal 1, which is overcrowded, and you don't even have space to sit to wait for your flight, Terminal 2 is heaven in comparison with lots of space and shopping options.
Additionally, while their lounge access to the beautiful GVK Lounge got taken away, economy passengers are not entirely left to fend for themselves. The GVK Lounge continues to offer lounge access to Jet Airways Platinum and Gold passengers who would be earlier eligible to be invited by the airline, however, they can avail it by using their complimentary lounge visits offered by various banks on their debit and credit cards. This is soft policy, however, so the lounge management could decide to change it anytime.
However, the situation will only get better this month onwards. Amex is bringing the American Express Lounge to Mumbai Airport's Terminal 2 next week, which means domestic passengers with eligible access on an American Express Card such as Platinum or Centurion, will be able to get a-la-carte dining as well as a buffet spread.
Between GVK and Amex, most people used to get a meal served on the plane should be able to get a good meal on the ground before taking their flight. Given Indian travellers don't like to be nickel and dimed, this is perhaps the middle-path for them to not go hungry on their flight.
Even for the non-Mumbai Jet Airways travellers, there is a tonne of juice left in the airline while it sorts out its financial situation. Despite the adverse changes, Jet continues to offer many a reason to fly with, solely on the back of the many features they launched over the past few years which are largely unique to them. For instance, they offer a 24-hour free cancellation window on flights when directly booked with them, even on cheaper fares. Their partnerships with over 20 other airlines make sure you can fly to different parts of the globe in Asia, Europe and America by booking one ticket on Jet Airways.
While miles may not be important to some, the privileges of JetPrivilege are. For instance, for business travellers, and a lot of entrepreneurs who are funding their own travel, the ability to reschedule flights without paying a large penalty, they would be still better off than the no-frills competition on the route as long as they are a Gold or Platinum member with Jet Airways. Also, JetPrivilege Platinums get free seat selection even when flying Economy, so that is another few hundred-rupee saved.
As long as the airline is able to operate a reliable schedule, in my view, this temporary Jet Airways 5.0 will survive and so will its' passenger base. You just need to be ready to adjust to the reality. There is not much more left to cut back as an external cost for them from the passenger perspective, and everything else they can cut such as free seat assignments, extra baggage allowance, free changes and cancellations for their frequent flyers would be in the shape of an opportunity cost.
And if Jet Airways decides to monetise those, they will be giving away whatever goodwill they've earned over the years and letting go the sticky business base they have to other players. Because loyalty works both ways and just customers being loyal to Jet Airways won't work.
Here is hoping we would be back to Jet Airways 4.0 soon, but with their problems fixed for good, not just brushed under a carpet.
Ajay Awtaney is a business travel & aviation journalist based in Mumbai, and the founder of the Indian frequent-traveller website Live From A Lounge (
www.livefromalounge.com
).