Mini
While nothing can beat planning early, these are just some smart ways to still save yourselves from the sticker shock that you might see on the big festivals, all of which are lining up this quarter.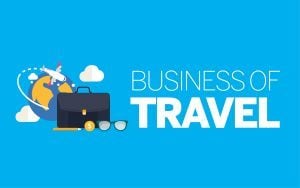 This week, I've been all over the place, attending and speaking at events in Hyderabad and Mumbai, and the only thing that allows me to keep my sanity is planning this out way in advance. And of course, gets me the value tickets on flights I really want to fly, rather than the ones which are inconvenient but still value.
But this is not about my habits, but about those of many around us. Earlier this year, I wrote about how airlines were in a bind about raising airfares. They were bleeding money to make sure they'd keep the aircraft in the air, and filling them up with low-price tickets, even 2-3 days out to departure, at least on the metro routes, to attract passengers.
End Of Cheap Air Travel Is Nigh
As we walk into the festive season, this should change. I've already started to see people starting to tag the aviation minister and the prime minister on social media about airfares going up. Their chief grouse is that tickets costed double, in fact triple, of what they are used to paying for flights. And that they were no longer affordable.
I tried to reason, and I'll lay out my reasoning for you here. Festivals such as Durga Puja, Diwali and Christmas are all "coming-home" festivals. It is that time of the year when everyone wants to be with their families, even if they stay in a different city. And the quickest way around is travelling by air.
So, it isn't the airline at fault when you see three times your usual pricing on the ticket. Someone was just better planned and took away the tickets at the lower fare classes.
For instance, take the Mumbai–Lucknow route, a sector which has four flights a day (see chart). It peaks on the Saturday before Diwali, going all the way up to Rs 14,000 one way, and then goes down to the usual fare levels of Rs 6,000 on the day of Diwali. On the other end, the weekend after Diwali, everyone wants to travel from Lucknow to Mumbai so the ticket prices shoot up, and are at reasonable levels before and after.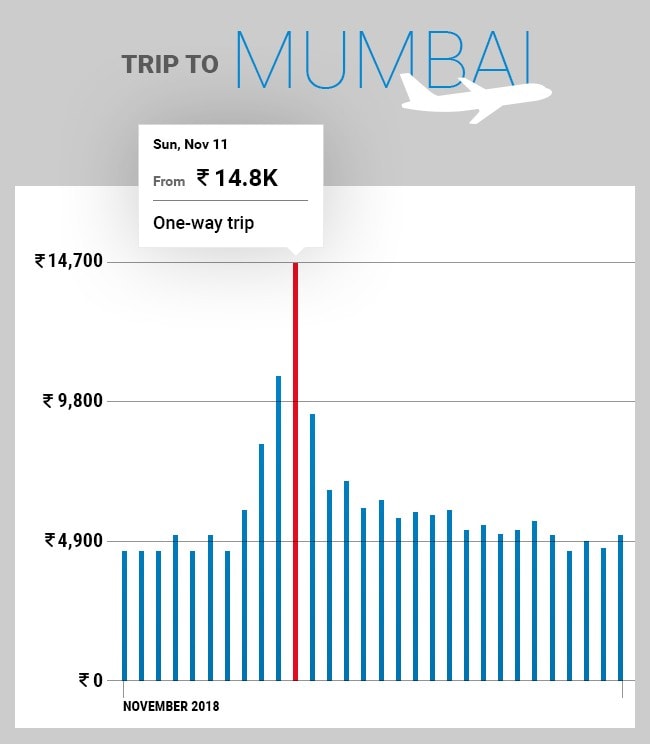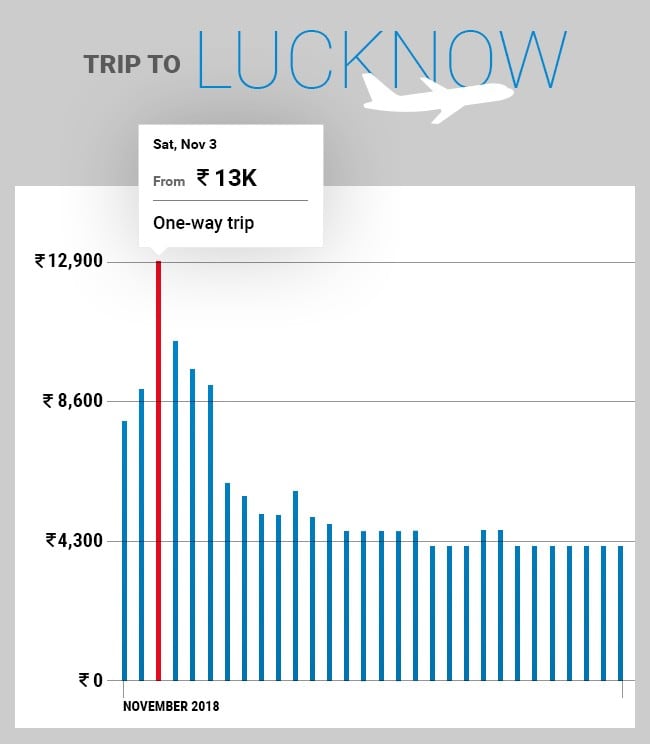 How I Book Air Tickets
I'm sure several people who are occasional travelers are still just waking up to the part where they should have booked in advance. But that is my usual strategy. I book a ticket when I know I have to be somewhere, not wait and procrastinate about it. I almost always book directly with the airline, in a fare class that is changeable, to ensure that if my plans change, I can just cancel or modify the ticket.
But if you are in that situation where you have no tickets to go home, let me try to help you out.
Look at all the miles you have. And the tickets still available on those miles. I've happened to notice while booking tickets for my own Diwali travel this year, that while cash tickets sky rocketed, the airlines such as Jet Airways, Air India and Vistara still had some tickets available for redemption. Put those miles to good use and make sure your pocket doesn't hurt.
Look into your credit card rewards. A lot of banks provide their customers credit card points, which one way or another can be redeemed for travel. The value of those points is usually equitable to something in cash. For instance, one bank may only give 25 paise as the value of the point and another may do one rupee. But you can use these points to book your travel without cash outgo to your pocket.
Try changing the dates around the peak dates. Like you saw in the example ahead, fares rise on the days everyone wants to travel. Work around it. For instance, in the upcoming festivities, if you are good to travel on the day of Diwali rather than the days ahead, you should still not get a massive sticker shock for your travels.
Book one-stop. A lot of times we are conditioned to think about direct flights being our only way to go. How about some creative routings. For instance, Mumbai – Delhi is almost the same as Mumbai – Udaipur – Delhi, or Mumbai – Indore – Delhi. I've actually once flown during the festive season via Indore to get a 50% discount on prevailing prices. All I had to do was add 45 minutes to my travel time which was the time I was on the ground in Indore airport.
Book non-peak hours. I'm sure some people are already doing this. If you travelled at the inconvenient hour of 3 AM versus the more convenient 8 AM, you may still have the chance of looking at a much lesser bill for your festive travels.
While nothing can beat planning early, these are just some smart ways to still save yourselves from the sticker shock that you might see on the big festivals, all of which are lining up this quarter.
Have a great festive season, and the next time, plan it out better if you haven't already!
Ajay Awtaney is a business travel & aviation journalist based in Mumbai, and the founder of the Indian frequent-traveller website Live From A Lounge (
www.livefromalounge.com
).