Tata Motors posted a profit for the October to December 2022 quarter for the first time in two years as improving semiconductor chip supplies and rising demand helped its luxury car unit Jaguar Land Rover (JLR) turn profitable.
After posting losses for seven straight quarters, domestic carmaker Tata Motors registered a
consolidated net profit of Rs 2,9578 crore
for the December quarter, beating CNBC-TV18 poll estimates. This came as improving semiconductor chip supplies and rising demand helped its luxury car unit Jaguar Land Rover (JLR), turn profitable. The company's management has said that JLR volumes in the January to March quarter shall increase to 85,000 and improve further in FY24.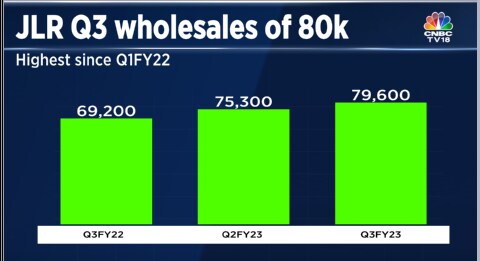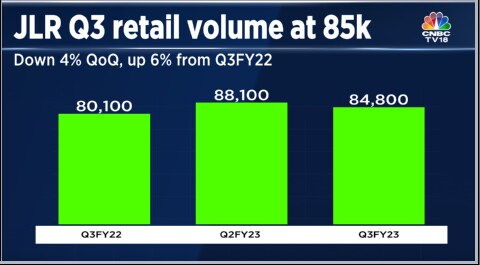 In the same quarter last year, Tata Motors witnessed a consolidated net loss of Rs 1,516 crore. The auto major posted its results on Wednesday post market hours.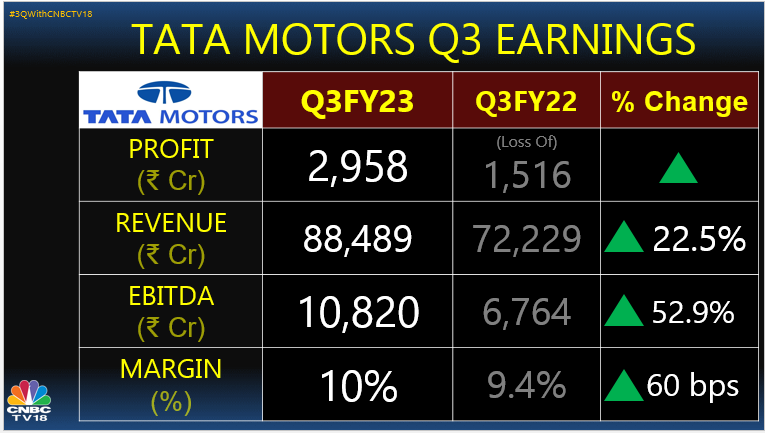 In the past two years, akin to other sectors, Tata Motors and JLR were struggling to navigate supply chain disruptions and shortages of critical semiconductor components following the COVID-19 pandemic.
After Tata Motors beat estimates, except on the margin front, global brokerage Jefferies raised its target on the automaker's stock to Rs 565 per share, meaning it expects an almost 35 percent upside in the share price. It has a buy rating on the stock.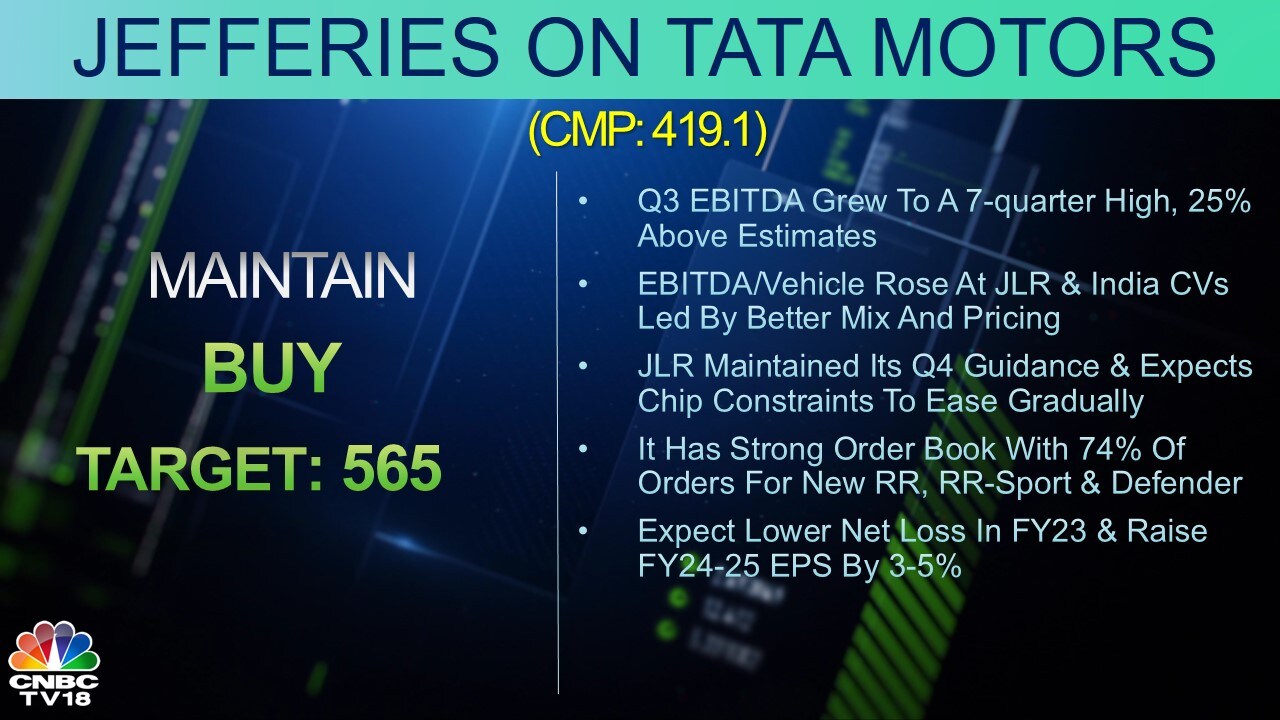 The brokerage noted that Tata Motors' third-quarter operating profit or EBITDA (earnings before interest, taxes, depreciation, and amortisation) grew to a seven-quarter high and EBITDA per vehicle rose for JLR and India commercial vehicles (CVs) led by better mix and pricing.
Jefferies added that JLR maintained its fourth-quarter guidance and expects chip constraints to ease gradually. The auto major has a strong order book, with 74 percent of orders for new RR, RR-Sport and Defender. The brokerage expects a lower net loss in FY23 and has raised its FY 24-25 earnings per share (EPS) by 3-5 percent.
Nomura, meanwhile, pointed out that the margin in the third quarter has improved across segments. It has set a target of Rs 508 per share with a buy rating. JLR will benefit from the rising chip supply.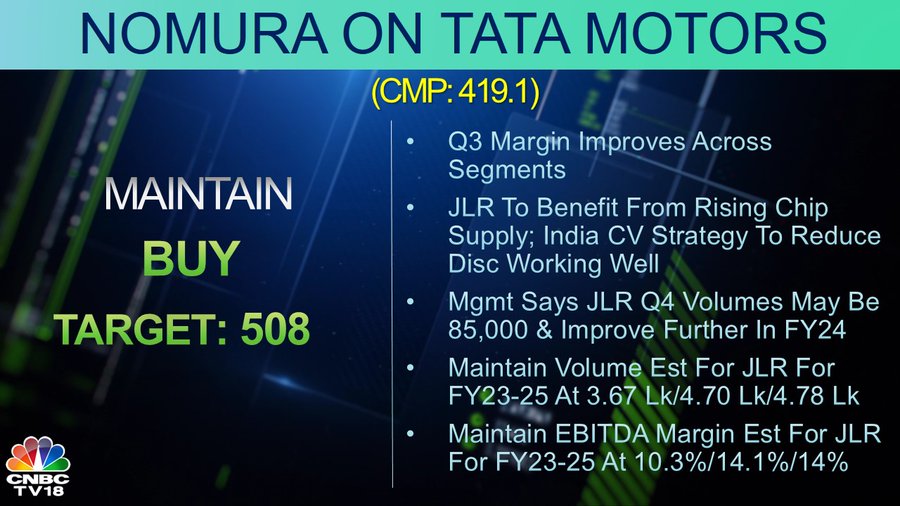 The brokerage expects Tata Motors to maintain a volume estimate for JLR for FY23-25 at 3.67 lakh, 4.70 lakh, and 4.78 lakh, respectively. It also maintained its EBITDA margin estimate for JLR for FY23-25 at 10.3 percent,14.1 percent and 14 percent, respectively.