India's largest automaker
Maruti Suzuki
witnessed a production loss in January and February due to the semiconductor crisis and has said the trend is continuing in March. In an exclusive interview with CNBC-TV18, Shashank Srivastava, Senior Executive Officer, Marketing and Sales, said Maruti was facing short supply in some models, resulting in higher waiting periods.
While talking about the loss in production, Srivastava said, "We lost about 46,000 vehicles in production in Q3. There was a loss of production in January and February as well, largely because of the semiconductor shortage. In March, we will be losing production in some of our models and that loss is going to be higher than what we saw in January and February."
The company sold 172,321 cars in
February 2023
, up 5 percent from the corresponding month a year ago. Total sales in the month included domestic sales of 150,823 units, sales to other original equipment manufacturers (OEMs) of 4,291 units and exports of 17,207 units.
Also Read:
Although the chip shortage problem has gotten better, it is still there and is impacting waiting periods of some models negatively, he said. Srivastava said the carmaker had an inventory level of 95,000 units — which is just about 2.5 weeks of inventory.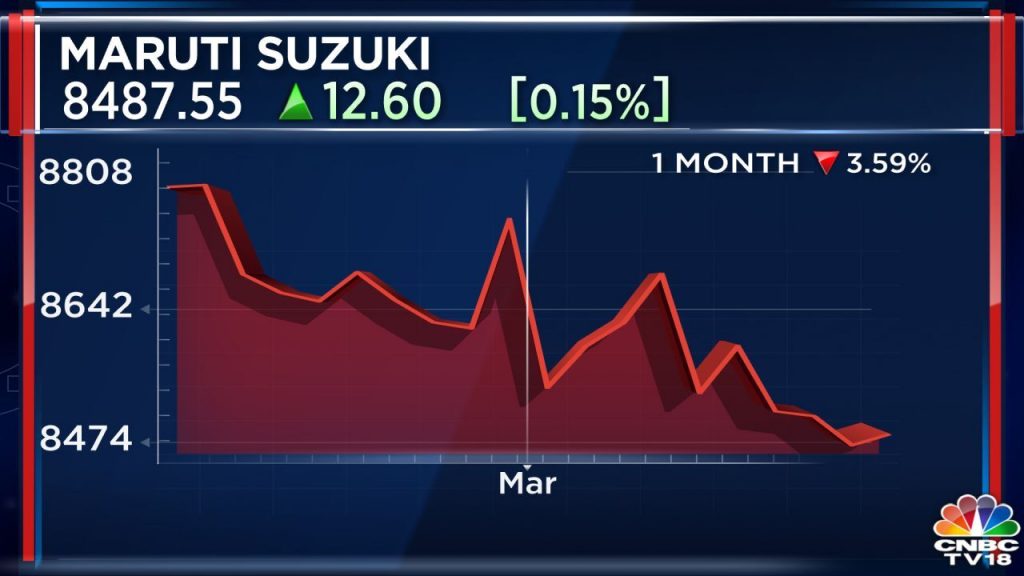 "Fresh news keeps coming in every day and we do observe that there is a little bit of a slowdown in terms of the booking momentum and also in the last week or so in terms of the inquiries," Srivastava said. According to him, this is largely due to higher inflation as it leads to lower disposable income and dampens the industry's sentiment.
Despite the semiconductor crisis and lowered sentiment, the company is still looking aggressively to capture the sports utility vehicle (SUV) space and intends to become the number one SUV manufacturer in FY24.
"We intend to be the No.1 SUV manufacturer, in 2023-24. We will be aggressive and you can expect a few more launches from Maruti Suzuki."
While India's passenger vehicle industry is expected to grow at 5-7 percent in FY24, Srivastava said that Maruti Suzuki is likely to grow higher than the industry levels during the same period.
"We should gain market share because we have launched three vehicles during the year in the fast-growing SUV segment, which was our weakness. So, we do hope that our growth will be faster than the industry," he said.