In an exclusive interview with CNBC-TV18's Jude Sannith, Alberto Ayala, executive director at the Sacramento Metropolitan Air Quality District, shares his thoughts on the SC ruling, tips that Indian environmental authorities need to conduct for foolproof emission testing.
A week ago, the Supreme Court ruled that the National Green Tribunal (NGT) could investigate all automobile companies in India for possible emission violations. The ruling came close on the heels of the NGT levying a fine of Rs 171 crore on Volkswagen for manufacturing polluting cars and tampering with emission data in India.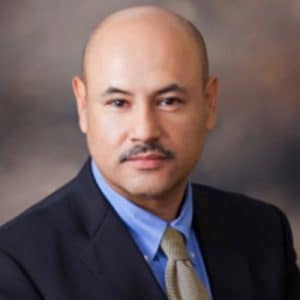 In an exclusive interview with CNBC-TV18's Jude Sannith, Alberto Ayala, executive director at the Sacramento Metropolitan Air Quality District, shares his thoughts on the SC ruling, tips that Indian environmental authorities need to conduct for foolproof emission testing, the need for better public-private partnership in environmental safeguarding, and why automobile majors need to be more socially responsible.
Ayala is better known for exposing Volkswagen's diesel deceptions. His investigations into Volkswagen's "Clean Diesel" cars in California, resulted in the German automaker paying a record fine of $2.8 billion in September 2015, after admitting to fitting cars with defeat devices programmed to cheat emission tests. Ayala then served as deputy executive officer at the California Air Resources Board. His role in uncovering the Volkswagen cheating scandal was covered in an episode of the Netflix docudrama, Dirty Money.
Here are excerpts from his interview:
India's Supreme Court has directed the country's National Green Tribunal to consider the possibility of investigating top carmakers — and not just Volkswagen — for emission violations. Do you consider this a vindication of the claim made by several NGOs and investigators that multiple auto makers may be involved in manufacturing cars that pollute?
I think this is a good idea, but not necessarily a vindication of claims by some. In fact, I think investigating other automakers is a prudent and good practice. It is fair and justified to subject all auto makers to scrutiny in the same way we investigated Volkswagen. In California, we did not single out anyone. We were systematic and deliberate in our approach and this led to the discovery of cheating. From day one, we were open-minded by saying that we would be methodical and diligent, and examine other automakers as soon as our limited resources permitted us. In fact, the rules that govern environmental protections dictate that the authorities investigate and understand all sources of pollution. In practice, this means that environmental regulators in India should consider testing all carmakers. If this added action coincides with the calls by NGOs and others for more scrutiny, then that is a nice convergence of various goals.
An investigation by journalist Hans Koberstein, in Europe, revealed that it wasn't just Volkswagen but other auto majors like BMW and Mercedes that also violated emission norms to significant extents. To your understanding and in your experience, how much deeper does the rot go?
I cannot speak about specific Original Equipment Manufacturers (OEMs) because I do not know what is happening in Europe, in this regard. But only a couple of weeks ago in California, Fiat Chrysler settled with the state and the US Department of Justice, for similar environmental violations. So to use your words, I think the "rot" certainly has potential to spread. Additionally, people like me who have been in this business for a while were involved in the late 1990s/early 2000s when heavy-duty engine manufacturers were caught cheating in a similar fashion. So, the temptation to skirt the rules is as old as the rules themselves. But we must also be open-minded and recognise that we cannot let a few bad apples rot the entire basket. Clean diesel —the non-cheating kind of course — is a real technological solution that can lead to significant emission-reduction and environmental protections when applied properly.
The bone of contention with regard to Volkswagen was the presence of a defeat device, which allowed for laboratory test results to favour the manufacturer, while on-road trials revealed how the actual emission for some of Volkswagen's cars were in your words, "nearly 80 times higher (than permissible)". What are the changes to methodology in testing that you feel investigators will have to adopt?
This can be a complex answer to a simple question because we can get deep into the details of the testing protocols and the expectations for performance, for various emission control approaches. What I can say is that as we were working through the case, from late 2011 and the research phase in 2013/2014, to the formal emissions-compliance investigation in 2014/2015, California regulators collected many important lessons that are now being applied and will be applied in the future, to make our program more robust. The key to progress is the lessons we learned on the benefits of remotely tracking emissions on the road, during real-world driving, expanding the duty cycles for emission compliance, and letting other researchers and testers also contribute to the regulatory agencies' database of emission performances. All of these are new lessons and approaches that regulators are implementing, which will definitely lead us to a much better test environment to ensure that expected environmental controls are realised in the real world.
When you were involved in testing Volkswagen cars (and later uncovering the defeat devices that were being used), Volkswagen's continued response to your investigation was that your instruments may be faulty or your employees were just not experienced enough. How does an investigating agency ensure that stalling of this kind does not occur in future investigations?
I think that applying all of the lessons what were learned — in terms of how to test better, ask better questions, be better at identifying anomalies in performance, and understanding emission-control technology that the diesel automakers are using — will safeguard against this "stalling". However, it is also important to recognise that corporate responsibility is a serious thing. Regulators need to be able to trust those that are regulated. Invariably, regulatory agencies do not have and will never have the sufficient resources necessary to test every single car or vehicle that gets on the road. Emission standards and rules inherently depend on company attesting truthfully to their meeting all environmental requirements. So, a large part of ensuring that there is no more stalling is to raise these expectations and putting pressure on companies to play by the rules. If that happens, I think the public can expect government entities in charge of environmental protection to remain active and vigilant, and to commit to enforcing the rules to the maximum extent that resources allow for it.
You have gone on record to talk about how you were always giving Volkswagen the benefit of the doubt while conducting these investigations. In the light of recent findings with regard to emission violations, is it time that the auto industry is denied this benefit while being investigated?
Not really — because of all that I just stated. If we cannot operate within a well-defined legal and regulatory framework, where we all follow the rules, the alternative would be a resource-prohibitive emission-compliance and enforcement programme. Remember that when we set out to investigate them (Volkswagen), we never suspected cheating. I have also gone on record to say that we are all engineers working with other engineers on what engineers do best, and that is to solve technical problems. Were we too trusting or naïve? I have asked myself that and we can keep debating it. Should it have gone on for as long as it did? Those are fair questions. But accusing the automaker of cheating every time you see a blip or spike in the emissions monitor of a complex system like today's automobiles is not a reasonable approach to testing.
When confronted on the use defeat devices in Europe, several carmakers have defended their purpose, saying that the devices were meant for "engine protection". How much water does this argument hold today, and will it continue to hold good in an investigation today?
In California, the rules allow for AECDs (auxiliary emission control devices) that can be used for engine protection. But when an AECD is not reported to environmental authorities, that is when it becomes a defeat device. This is a subtle but crucially important decision. It suggests that regulators fully understand that the operation of the vehicles demands some concessions when it comes to emission controls, the regulations themselves are crystal clear that those approaches need to be disclosed to authorities. When that disclosure doesn't happen, that's when you have situations like the one with Volkswagen and a few others.
Given that the automobile industry is crucial to a country's growth prospects, which automatically means that governments could have an interest in the matter, should non-government organisations be involved in investigations on emission violations so as to ensure objectivity and fairness of these tests, and in what capacity?
Yes, without a doubt. This is one of the valuable lessons that emerged from the Volkswagen cheating scandal. Europe is going in this direction with their new RDE (Real World Driving Emissions) requirements and I would certainly like to see California and the United States follow suit. But this is not because of the proximity between governments and the industry as you suggest, but because greater transparency, public involvement and engagement make sense. As I've said before, regulatory agencies have limited resources. So, the more eyes that pay attention, the better off our environment will be. This also ensures that rules are followed, and benefits of great technological developments like clean diesel technology are fully realised for the benefit of public health and the environment.