The domestic demand environment for the auto sector in this quarter is expected to be stable post the festive season. Also, a slew of vehicle safety and emission norms are expected to be kicking in the coming months. In an interview with CNBCTV18, Vinnie Mehta, Director General of the Automotive Component Manufacturers Association of India (ACMA) discussed at length how the demand environment is for auto component manufacturers.
According to Mehta, most companies are optimistic about the next two fiscal years, with a positive outlook for the fiscal year 2023 and 2024.
"Some of the companies are looking at a very good FY23 and FY24. So, we will see how it shapes up. But I don't think, as of now, there are signs of slowing down domestically. But yes, for exports, there could be a little bit of a challenge with Europe and the US getting into some recessionary trends," he said.
One of the key trends that Mehta highlighted is the strong growth in electric mobility for 2- wheelers and 3-wheelers. He stated that this segment is seeing "really strong traction," with projections that by 2030, 80 percent of the 2-wheeler and 100 percent of the 3-wheeler industry will be electric. Additionally, Mehta mentioned that the passenger vehicle (PV) market is also expected to see some conversion to electric vehicles, with an estimated 15 percent of the PV market becoming electric by 2030.
Despite the positive outlook for the electric vehicle market, Mehta acknowledged that the semiconductor issues that have been plaguing the automotive industry globally are still not fully resolved. However, he was optimistic that these challenges will be overcome soon.
Overall, Mehta's observations indicate that the Indian automotive industry is poised for growth in the coming years, particularly in the electric mobility segment. Despite some ongoing challenges, the industry is expected to continue to evolve and adapt to meet the demands of an increasingly electrified market.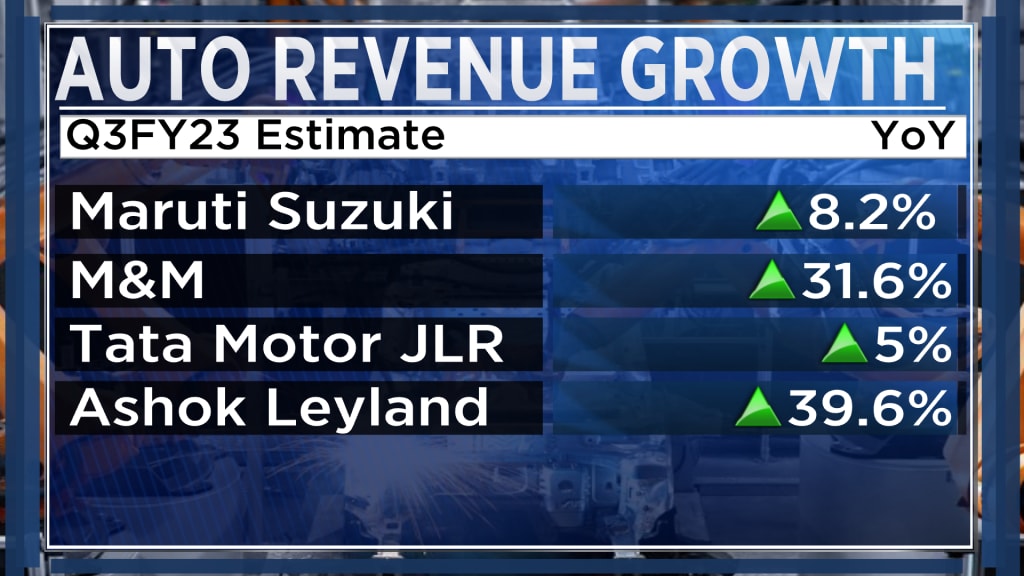 Meanwhile, talking about auto ancillary stocks, Dipan Mehta, Director of Elixir Equities said, "With the talk of recession and lower consumer spending, auto industry sales globally are going to be impacted and that certainly will affect Samvardhana Motherson. So, I like to be a bit underweight, valuations are fair and there are many other good choices on the other Indian auto ancillary companies like Minda Corporation or Uno Minda, Minda Industries. I think they are all doing exceedingly well. So, focus must be over there."
ACMA has also teamed up with the All India Automobile Workshop Association (AIAWA) to strengthen the independent vehicle service network and its capabilities as there is a growing demand for servicing out-of-warranty vehicles.
For more details, watch the accompanying video.