The recent recovery in the passenger vehicle and two-wheeler sales is a bright spot for India's auto industry which like other sectors was impacted due to COVID-19 and the lockdown. However, India's automobile industry body has now expressed concern about the long-term health of the sector.
"There is a long term, structural and deep slowdown in the auto sector", said a study conducted by the Society of Indian Automobile Manufacturers (SIAM).
"The numbers show a clear long term structural slowdown in the Indian automobile market across segments even before COVID began. For instance, the passenger vehicle market 10-year CAGR over the decade FY2000 to FY2010 was 10.3 percent which dipped to 3.6 percent in the decade FY2010 to FY2020. In the last 5-year period from FY-14-15 to FY19-20, it has further dipped to just 1.3 percent CAGR", said Rajesh Menon, Director General of SIAM.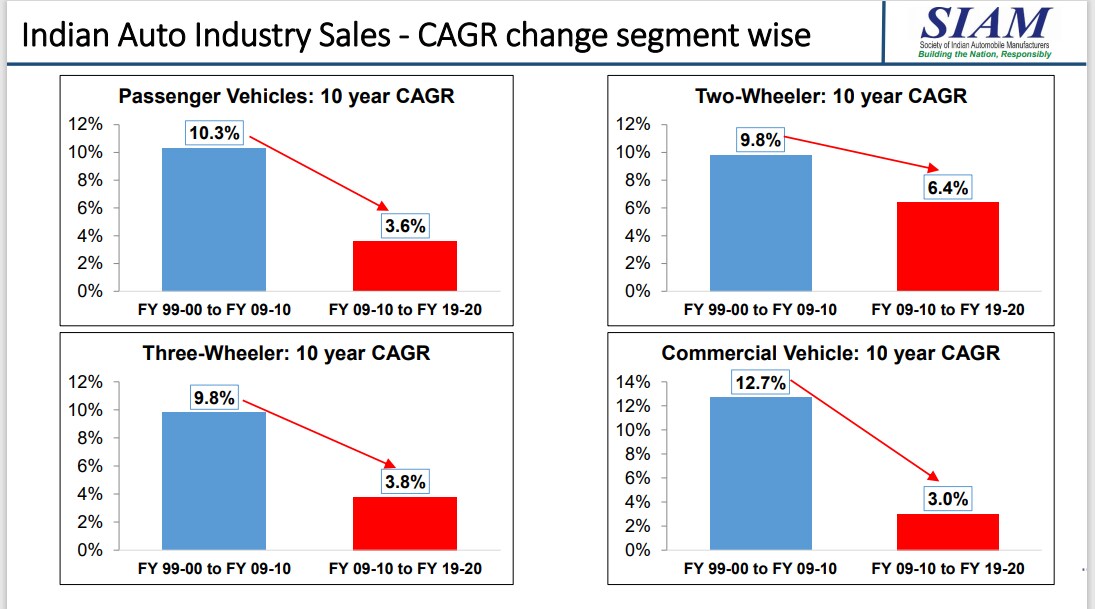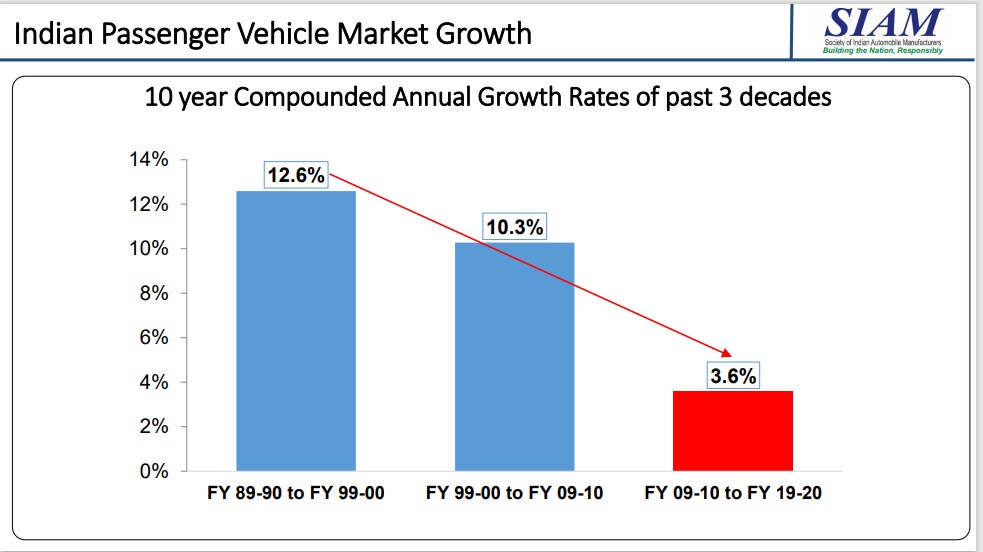 The Society of Indian Automobile Manufacturers is emphasizing that COVID-19 is not the only reason for the auto sector's slowdown, which is facing deeper structural issues that need attention.
As per FY20 statistics, passenger vehicle sales at 27.7 lakh units were the lowest in four years, CV sales at 7.2 lakh units were the lowest in three years, two-wheeler sales at 1.74 crore units were the lowest in three years and three-wheeler sales have been set back by two years at 6.4 lakh units