Bengaluru is no stranger to electric vehicles and the latest proposition in terms of smart electric scooters comes from Ather Energy.
Ather 340 and 450 is the innovation of young Tarun Mehta and Swapnil Jain. Ather 340 is priced at Rs. 1.09 lakh and Ather 450 is available for Rs. 1.24 lakh. Online booking for Bengaluru have started on Tuesday and deliveries will start from August, 2018.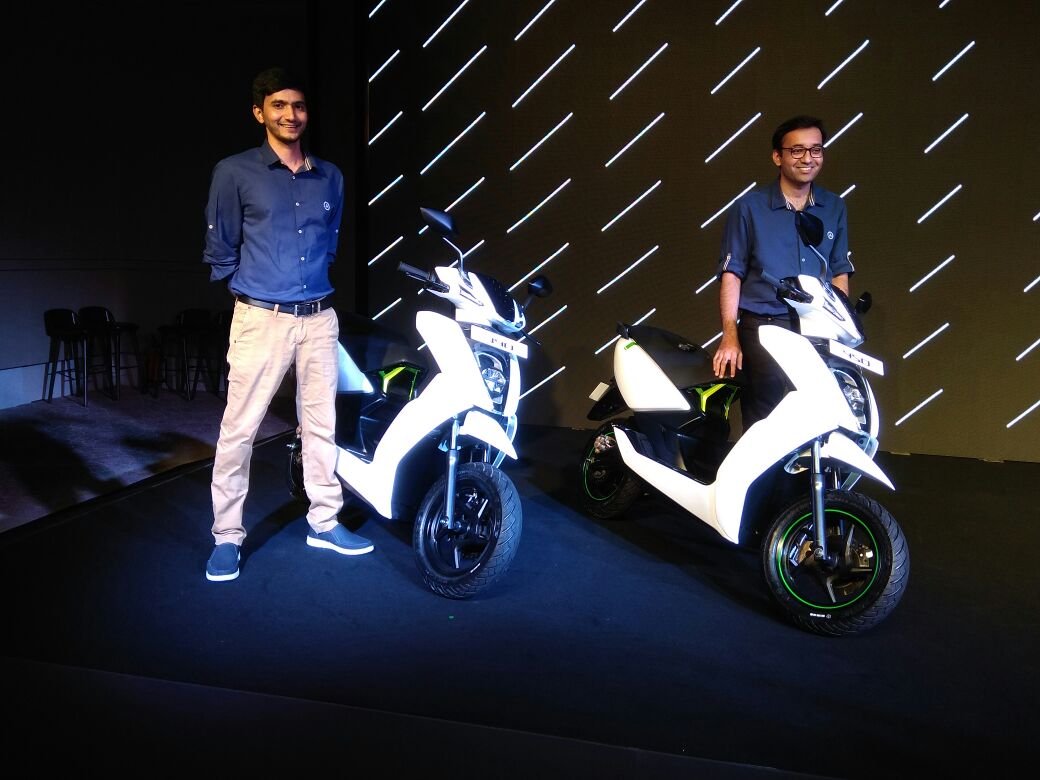 While both scooters look identical, the Ather 450 is more powerful variant that runs on an electric motor with a 2.4 kWh battery capacity.
The company wanted to offer a scooter that's better than any fuel injected scooter in the country and not just in the electric domain.
Hence, their continuous testing and learning has lead to a scooter whose power peaks at 7.3PS which is as powerful as some of the 150 cc motorcycle in our country today. Ather 450 generates peak torque at 20.5Nm that comes instantaneously as well.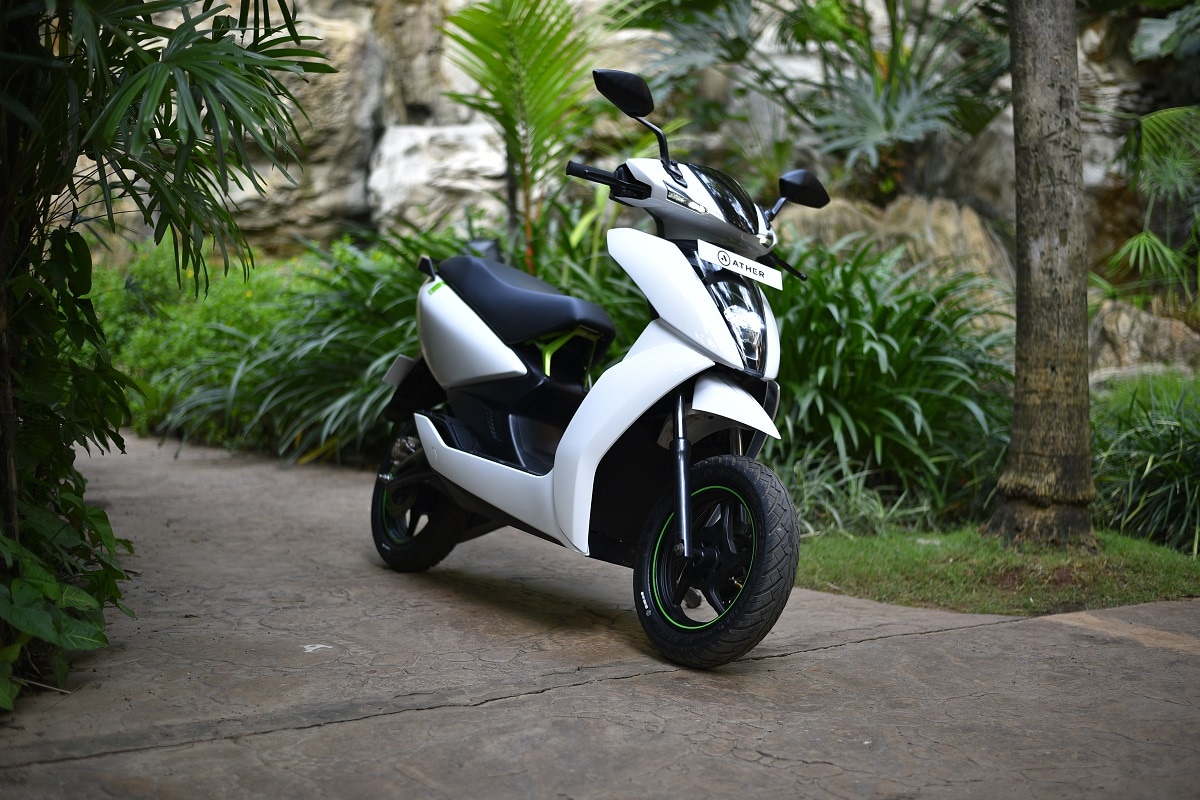 This scooter offers a real world riding range of 75 km and an ARAI tested riding range of 107 km, which is pretty impressive.
Coming to performance, the Ather 450 impresses with a top speed of 80 kmph and accelerates to 40 kmph in 3.9 seconds.
The Ather 340 has a riding range of 60 km and offers 20Nm of torque. Top speed is an impressive 70 kmph and the scooter accelerates to 40 kmph in 5.1 seconds.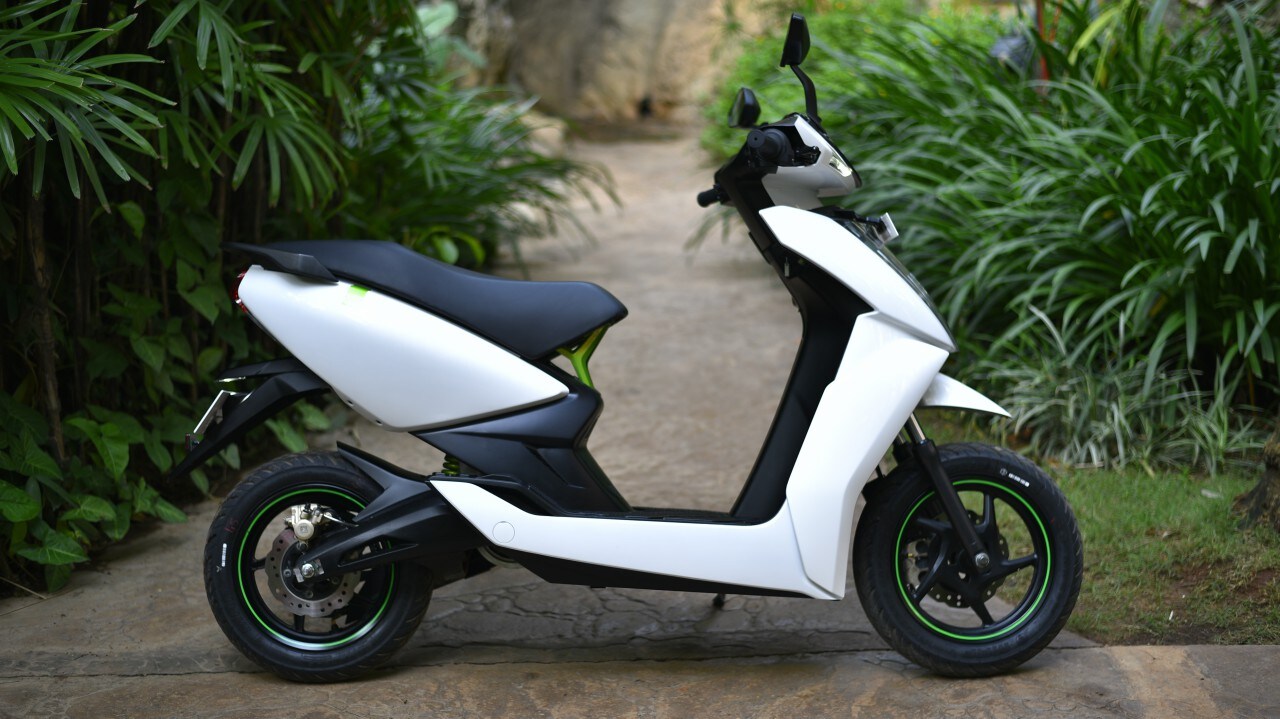 On the design front, this is a sleek and sporty looking scooter built on a hybrid aluminium chassis. At 118 kg it is slightly heavier than most scooters available in the market today and is capable of climbing a gradient of 18 degrees at 10 kmph.
The instrumentation cluster is a waterproof 7-inch touchscreen system that offers a host of features including in-built navigation system and also allows the rider to store documents, if needed.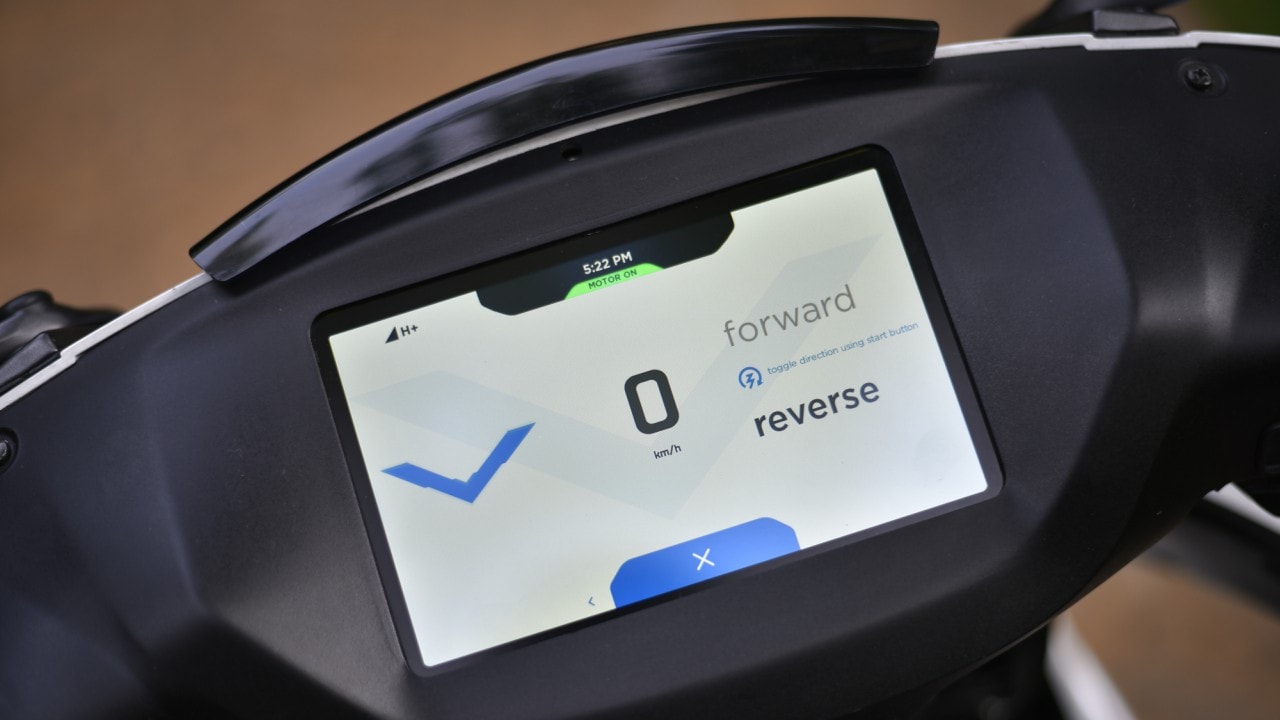 Ather Energy also provides an app that syncs with the scooter to allow you access to every type of information about your riding style, charge status and a host of other relevant information.
Ather claims the underseat storage capacity is among the biggest for a scooter, which can hold full-sized helmets as well. The battery pack is neatly integrated into the floorboard.
Seamlessly integrated cooling fins under the floorboard directs airflow away from the scooter so there's no fear of overheating.
The Ather 450 runs on 12-inch alloy wheels with MRF Tyres and gets a monoschock suspension that soak in bumps quite well.
The 450 is also equipped with disc brakes that lead to better feedback on the whole.
What's more, the scooter also gets a reverse mode which is a boon when parking in tight spaces.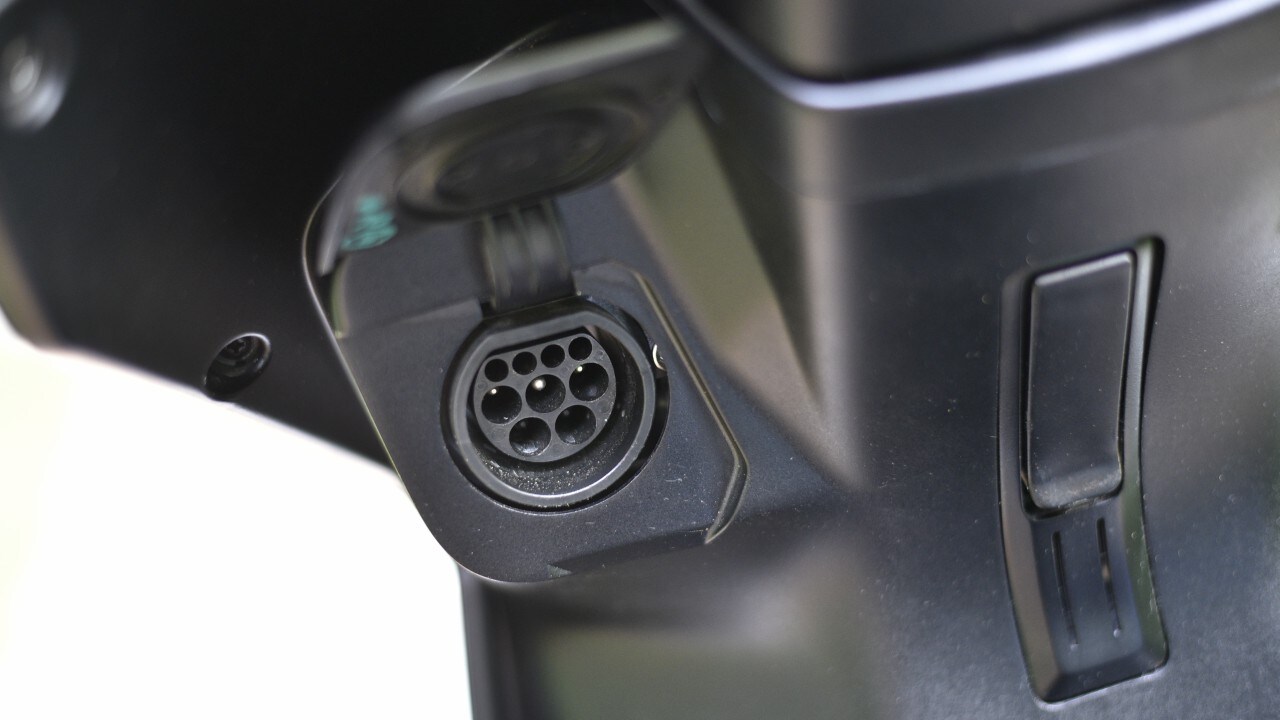 The electric scooter can charge via a fast charging station called the Ather Grid, which will take one hour to complete a cycle of full charge. Private chargers for the customer would take around 2.5 hours to complete a full charge cycle.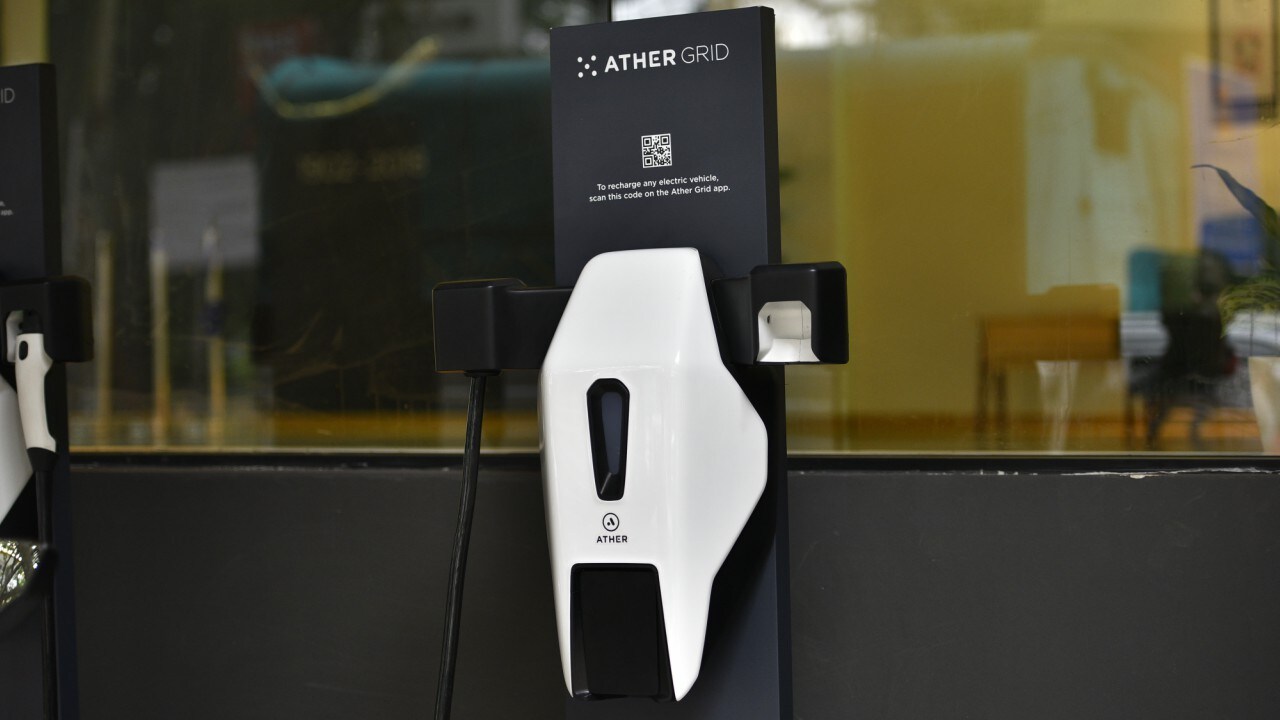 Ather has already setup close to 13 EV stations across Bengaluru, which not only allows owners to charge but also let users of other electric vehicle (EV) brands to charge their scooters.
These stations will provide fast charging, and users of EVs from other brands can charge their scooters for free for the first six months.
Ather said they have identified close to 30 locations within Bengaluru, all at a 4 km radius from each other, to set up EV charging stations within the next 3-4 weeks. That's the period when deliveries for this scooter will start as well.
The Ather 340 and 450 are produced from Ather's production plant based in Whitefield, Bengaluru and initially the plant will produce 50-70 scooters a month. Thereafter, as per demand production will be increased to 600 units per month.
On the service front you can schedule the service by using the ather energy app and the scooter will be picked up and delivered post the service at your residence by the Ather team.
In the near future, Ather Energy will expand its business to Chennai, Hyderabad and Pune.
Interestingly, Ather Energy received funding from Hero MotoCorp of Rs 205 crore in 2016, and Hero now owns a stake in the company.
Ather Energy has also been funded by Tiger Global and co-founders of Flipkart Sachin and Binny Bansal, though the investment is in a personal capacity and not by Flipkart directly.
First Published: Jun 5, 2018 12:42 PM IST